We all have those days, weeks, even years when life seems too busy to spend "slaving away" in the kitchen. Luckily enough, there are people out there who have made preparing food their full-time job. So we've searched high and low for affordable cookbooks – written by the experts – which are full to the brim of tasty and doable dishes. You won't waste away before dinner is served, and you won't be spending a fortune on ingredients either. You're welcome.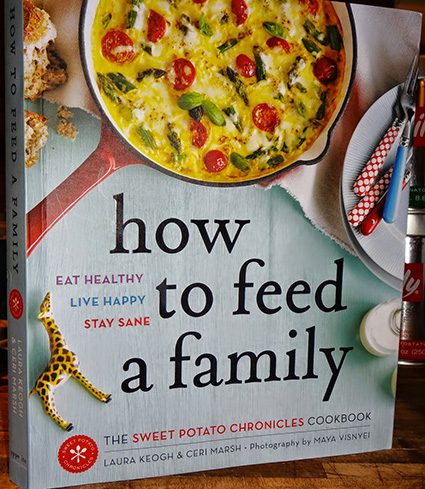 How to Feed a Family; The Sweet Potato Chronicles Cookbook (Ceri Marsh and Laura Keogh)
Eat healthy, live happy, stay sane. That is the mantra of two working mums who have crafted this cookbook on the back of their shared passion for delicious, healthy, family food. The magazine editors turned food bloggers/cookbook authors deliver more than 100 fail-safe recipes that are easy to dish up and are guaranteed to feed those fussy eaters. Each page will guide you through the art of planning ahead, involving your kids in the kitchen and reducing your waste.
Check out the blog for recipes, videos, about the book and more: http://sweetpotatochronicles.com
The Healthy Chef - Purely Delicious (Teresa Cutter)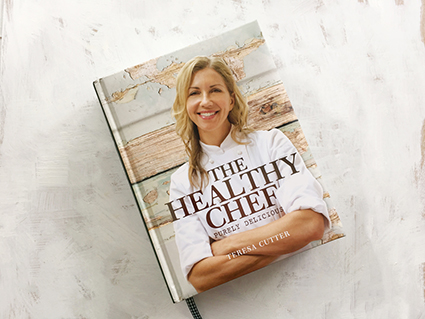 Teresa Cutter (the healthy chef) has penned this colourful cookbook based on her philosophy: keep it simple, keep it fresh and make it yourself. Recipes for every dish, from soups and salads, breakfasts and dinners, to desserts and smoothies, are included throughout. What's more, there is a 'purely delicious' recipe for everyone – even if you're gluten-free, vegetarian or simply want to do away with processed foods.
Read more here: www.thehealthychef.com
Save with Jamie (Jamie Oliver)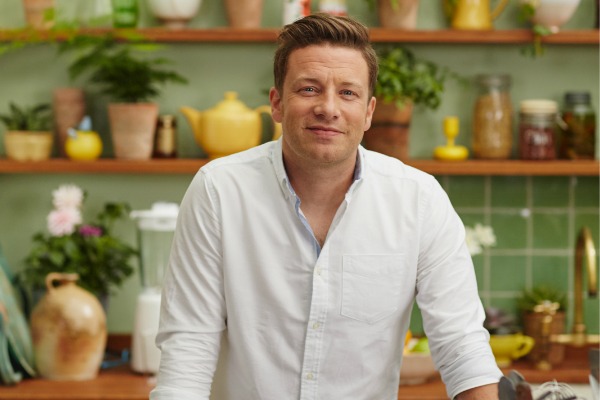 If you want to cook clever, shop smart and waste less, then this book is for you. The renowned chef and cooking TV show host, Jamie Oliver, tells you how to dish up 120 money-saving meals that don't sacrifice nutrition or flavour. You'll cut down on food waste and still eat the comfort food that makes you happy (and healthy).
Check out some teaser recipes here: https://www.jamieoliver.com/recipes/category/books/save-with-jamie/
Sheet Pan Suppers (Molly Gilbert)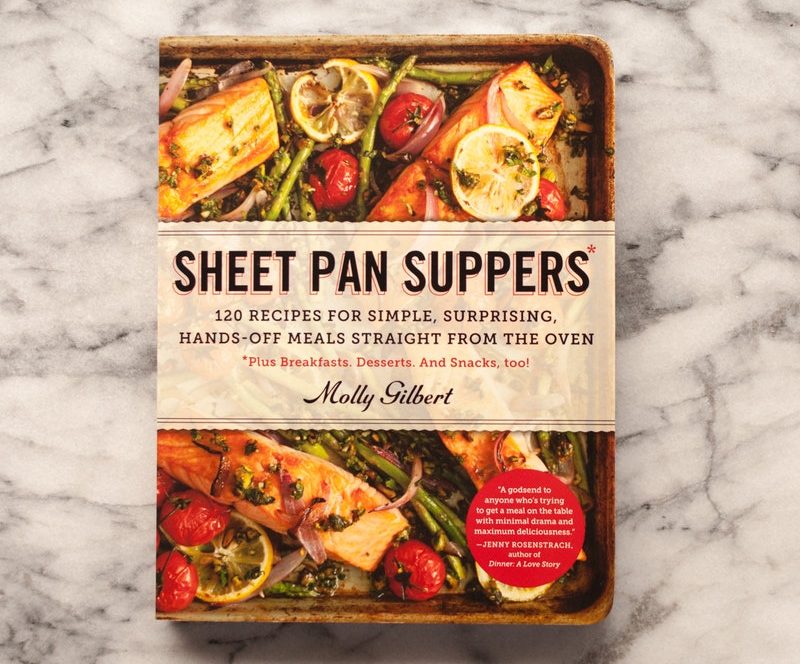 How good does a one-pan dinner sound? Firstly, there are fewer dishes to clean, dry and put away. Secondly, there's the convenience of only needing your oven to cook with. Thirdly, you're still filling yourself up with the colours of the rainbow. Sheet Pan Suppers outlines how to cook 120 scrumptious meals, which are mostly hands off and only require your oven. It's the one-pot meal reinvented, and will be sure to give you more time to enjoy life rather than making a mess in the kitchen.
Read reviews here: https://www.goodreads.com/book/show/20605489-sheet-pan-suppers 
Gordon Ramsay's Ultimate Fit Food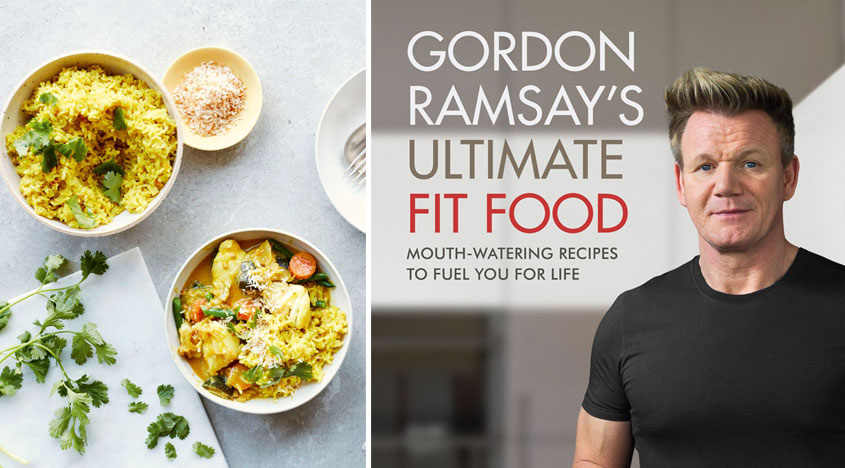 You've heard it before and you'll hear it again: food is fuel. Gordon Ramsay may best be known for his foul mouth and temper in commercial kitchens, but did you know he's also a fitness fanatic? His Ultimate Fit Food cookbook is packed full of healthy dishes aimed at helping you achieve your health goals. Whether you want to lose body fat, build up strength or maintain your weight, there are plenty of recipes suitable for you. Gordon Ramsay has set out to inspire others in the kitchen while achieving their optimal health.
Check out the promo: https://vimeo.com/249384480
Get inspired here: https://www.gordonramsay.com/gr/recipes/category/fit-food
Skinny Mixers
If you've got a thermal cooker, then you've probably already jumped on the Skinnymixers bandwagon. The food revolution is all about convenience and health, with nutritious meals dished up through the use of a thermal cooker. South Australian mum Nikalene Riddle founded the movement in 2014 when she started a closed Facebook group to share healthy recipes. That group has since evolved to a popular blog and the publication of multiple cookbooks, including a series called 'The Healthy Mix'. From filling the kids' lunchboxes to preparing healthy meals for the whole family, Skinnymixers will welcome you into a community of like-minded thermal cookers.
Join the Facebook group here: https://www.facebook.com/groups/Skinnymixers/