Professor Judith Walker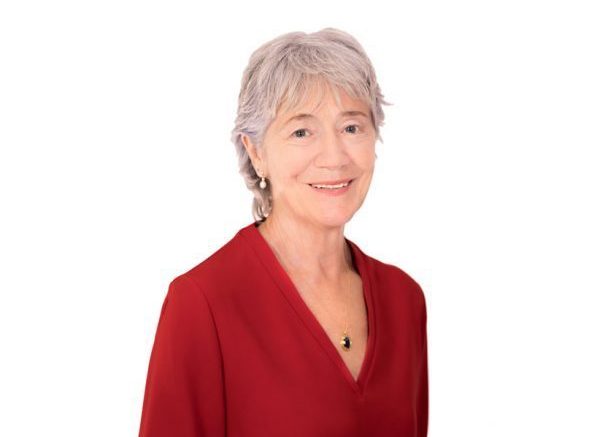 PhD, Grad Dip Ed, BA Hons, FACE & AFACHSE – Board Chairperson; Chair Board Governance Committee and Member Board Community Investment Committee; Board Director since 2012.
Judi Walker is the Lead of an anticipatory care project – Connecting Care, a new GP led health initiative looking at looking at how well primary health is organised for partnering with patients and the wider community to manage and reduce chronic conditions, and how this may be more effective. She holds a part-time position at Monash University as Principal Co-Investigator of the Hazelwood Health Study, investigating the long-term health impact of the 2014 Hazelwood open cut brown coal mine fire in the Latrobe Valley. She holds honorary positions as Adjunct Professor, Faculty of Health at both the University of Tasmania and at Federation University Australia.
Stelvio Vido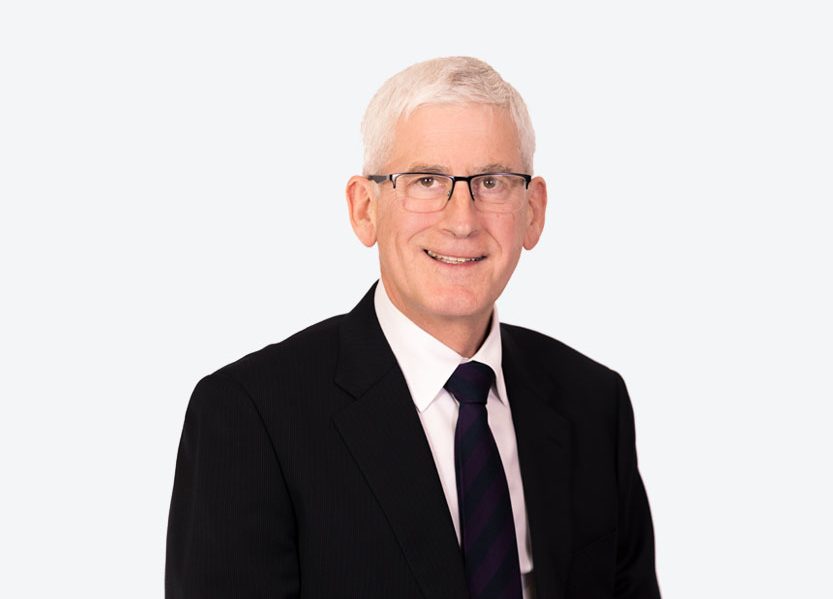 BCom, LLB, MBA, GAICD – Board Deputy Chairperson; Member Board Governance Committee and Chair Board Quality and Safety Committee; Board Director since 2018.  
Stelvio is an experienced Director and Chair with over 15 years Board experience in healthcare, group training and employment services, community legal services and TAFE. Stelvio has 30 years senior executive experience in Not for Profits, consulting, local government and commercial media with a strong skill set in leadership, general management, business development and corporate governance. Most recently he was the CEO of Spectrum MRC. From 2003-2014, Stelvio was the Executive General Manager Projects and Business Development for the Royal District Nursing Service. Prior to this he was the Director Community Development for the City of Yarra, held a Station/Business Manager role for the Nine Network for almost a decade and was the Deputy Executive Director for the Australian Medical Association.
Mark Biggs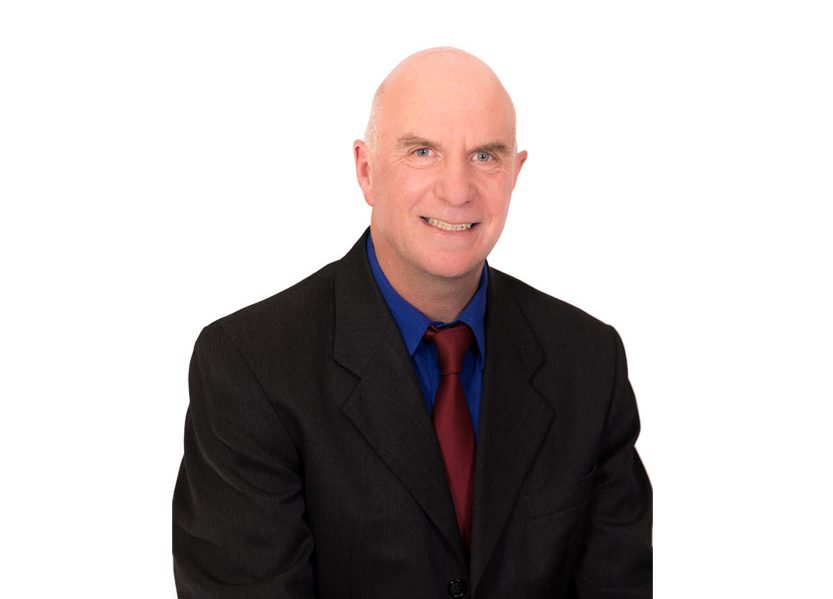 BA (SocSci), Grad Dip Counselling Psychology – Member Board Nominations Committee and Board Quality and Safety Committee; Board Director since 2014.
Mark has an extensive management career in the primary health and community services sector including child protection, youth, disability, occupational rehabilitation and project management. He has expertise in strategic planning, policy, risk and business management. Mark is on the Board of Lyrebird Village for the Aged. Mark was a Board Director of Latrobe Regional Hospital for nine years holding positions as Deputy Chair and Audit Chair. Mark is skilled in the area of governance, quality assurance and compliance. Mark served as LCHS Board Chairperson from 2016-2019.
Nathan Voll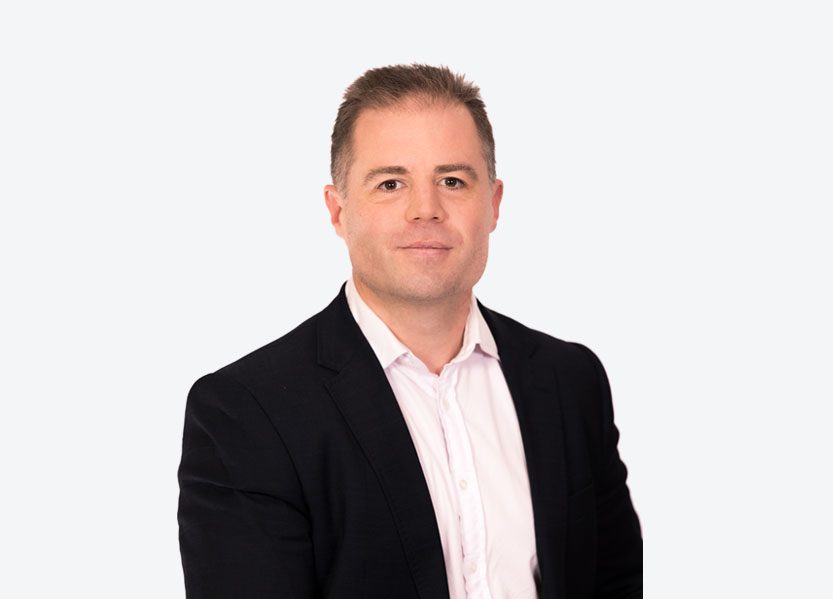 B Commerce, Grad Cert Bus Mgt, FCPA MBA, FAICD – Member Board Governance Committee and Chair Board Audit and Risk Committee; Board Director since 2016.
Nathan has over 20 years of experience in the private and public sector in management, consulting and finance/accounting. He is currently the Regional Finance Manager for South East Victoria with the Department of Education and Training and has previously worked as the General Manager Corporate Services at the Department of Justice and Regulation. Nathan has experience in the healthcare sector serving on the Board of Latrobe Health Insurance since 2011 and as a Board Director of West Gippsland Healthcare Group (WGHG) for six years. He is also the Chair of the Latrobe Health Audit Committee, an independent member of the Gippsland Primary Health Network Audit and Risk Committee, a former member of the WGHG Audit Committee and Clinical Governance Committee and was previously on the Faculty of Education Board at Monash University. Nathan is a Fellow of CPA Australia (Certified Practising Accountant) and a Fellow of the AICD.
Murray Bruce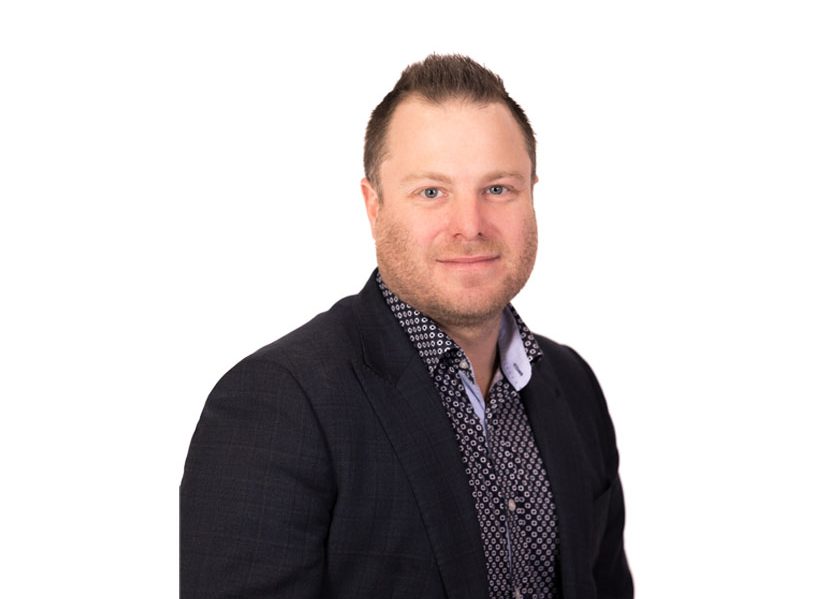 LLB, BA (Political Science), GAICD – Member Board Quality and Safety Committee and Board Community Investment Committee; Board Director since 2018.   
Murray is an experienced commercial lawyer and government executive with extensive experience in areas such as, commercial law, administrative law, contract management, procurement and compliance. From 2010-2014, he was employed by the Department of Health and Human Services undertaking roles as the Director of the Victorian Bushfire & Flood Appeal Funds, Principal Risk Advisor and Acting Director Contract Management & Procurement Branch. Prior to this Murray was a senior solicitor in the Victorian Government Solicitors Office and also developed policy, legislation and Ministerial Orders at Consumer Affairs Victoria. He worked in private practice as a Barrister and Solicitor for Martin, Irwin & Richards Lawyers in Mildura from 2004-2007. Recently he managed the Commercial & Property Law Division of the Department of Education & Early Childhood Development, and he has served on the Board of the Gippsland Primary Health Network for the past 3 years.
Placido Cali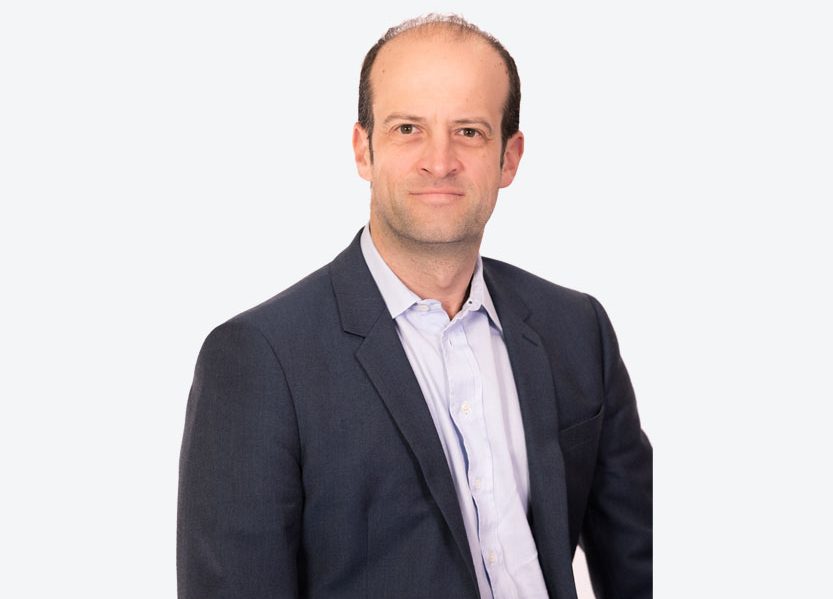 Bus (Accounting), Grad.Dip Business Administration, MAICD, Chartered Accountant ICAA – Member Board Audit and Risk Committee and Board Nominations Committee; Board Director since 2017.
Placido has over 14 years' experience in areas of finance, strategic development and corporate growth, and is the Chief Financial Officer and Company Director of Advantage Pharmacy. Placido has helped grow Advantage from servicing 14 pharmacies in Gippsland to an organisation that services over 300 pharmacies nation-wide.
Joanne Booth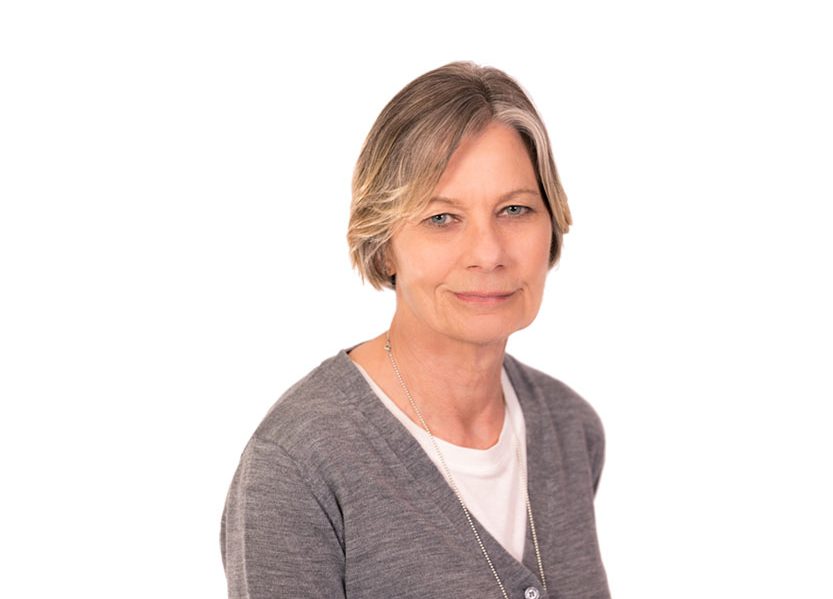 Grad Cert Internal Audit, GAICD, Cert Governing Non-Profit Excellence, Master Public Health, Grad Dip Occupational Health, Bachelor Arts, Advanced Cert Nursing, Cert General Nursing – Member Board Audit and Risk Committee and Chair Board Community Investment Committee; Board Director since 2017.
Joanne is committed to improving health and social outcomes for disadvantaged people and communities. Joanne has a background in public health and policy and has worked extensively in the health, public and not-for-profit sectors, and operates a governance and risk management consultancy. Joanne currently serves as the Board Chair of the East Gippsland Region Water Corporation, Independent Chair of the Nominations Committee Western Victoria Primary Health Network, Independent Member of the VicHealth Finance, Audit & Risk Committee and Independent Member of the Latrobe City Council Audit Committee.
Bernadette Uzelac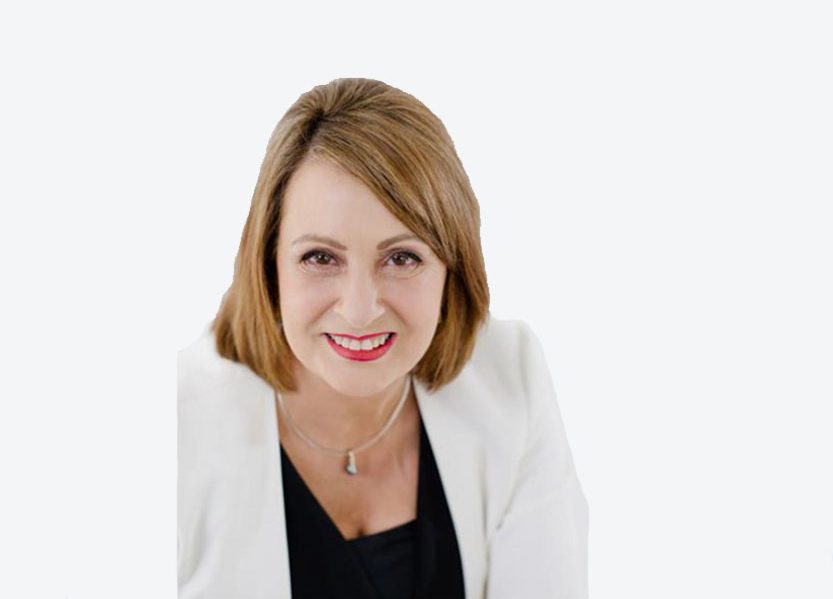 B.Com, GAICD, FIML, Grad Dip Organisation Change and Development – Member Board Governance Committee and Chair Board Nominations Committee; Board Director since 2019.
Bernadette has more than 25 years' experience as a Board Director across various sectors including aged care, education, the arts, disability services, local government, regional development and business. She has a strong commercial background with skills in business development and marketing, brand management, strategic planning, human resources, change management, government relations, stakeholder engagement and media. Bernadette also has significant international business experience and expertise in human resources, leading the growth of her successful recruitment and human resources company for over 20 years.  She is currently Chair of the Victorian Small Business Ministerial Council, Chair of the Geelong Tech School, a member of the Telstra Victorian Telecommunications Regional Advisory Council and a Senior Associate with Women Into Leadership, facilitating corporate leadership development programs for women. Until early 2019 Bernadette was Chief Executive of the Geelong Chamber of Commerce, a role she held for more than eight years.
Tracey Tobias
Grad Cert Leadership & Catholic Culture, Masters of Health Service Management, B Arts (Social Science), Grad Cert Care of the critically ill child, Critical Care Certificate, Diploma Allied Science Nursing, currently undertaking AICD Company Directors Course.
Tracey is an experienced healthcare executive with a successful background in executive leadership and management roles in public and private health care settings. Tracey has experience across the full cycle of patient care, leadership and operational management. Tracey is the Director of Complex Care at Ambulance Victoria which gives her first-hand experience in acute care, aged care, community care, mental health care, and drug and alcohol services. Tracey has strong clinical and corporate governance skills gained through her previous senior management positions at large organisations within the health sector, and holds professional memberships with Australian College of Health Service Managers and Australian Association for Quality in Health Care.
Non-Board Director Members of Board Committees
Angela Hutson (Board Nominations Committee)
FAICD, B. Arts, Masters Organisational Leadership, Dip Frontline Management, Dip Education, Grad. Dip Business in Entrepreneurship and Innovation, Grad. Cert Enterprise Management
Angela served on the Board of Bairnsdale Regional Health Service for 17 years and was Board chair for 6 years. She is currently a Board Director of Workways Australia, East Gippsland Water and TAFE Gippsland. Angela has a depth of experience in establishing skills matrices, developing Board capability profiles, the recruitment and shortlisting process and has a strong background in governance and executive leadership. She is a FAICD.
John Guy, OAM JP. (Board Nominations Committee)
JP, Grad. Dip. P.A. – Former LCHS Board Director 1997-2018 & Former LCHS Board Chair
John spent 35 years with the State Electricity Commission of Victoria, six years on the Morwell Shire/City Council; (three consecutive years as Mayor); was Chairman of the Latrobe Regional Commission and Chairman of Commissioners of Wellington Shire during the amalgamation process. He is a Justice of the Peace (JP), President of the Central Gippsland Branch of the Justice Association, a volunteer with the Office of the Public Advocate, Independent Third Person Program and a volunteer with the Youth Referral and Independent Person Program. John is also the Chair of Advance Morwell Inc (life member), is a member of the Hazelwood Mine Fire Recovery Committee and a member of the Latrobe City International Relations Committee.
Tanya James (Board Audit & Risk Committee))
GAICD, CPA, Bachelor of Arts (Political Science), Master of Science in Accountancy
Tanya is an experienced management consultant and corporate finance executive working previously for global firms such as Deloitte and Carlson Companies and their subsidiaries. She was an external auditor for Deloitte & Touche in the US and Russia and is currently working with the Department of Education and Training Victoria. Tanya held a non-Executive Director position on the Women's Cancer Resource Centre's Board in the USA, and was a Director and chaired the International Service Committee for the Rotary Club of Orono (USA). Currently, she chairs the Finance Committee for Brighton Secondary College and has served as a College Councillor and Treasurer. She is a GAICD.
Rob Setina (Board Audit & Risk Committee)
GAICD, MBA, Grad. Dip Applied Finance, B.Comm LLB
Rob is a senior leader with over 20 years' of experience within both the private and public sector, and across Business Transformations and Information Technology including consulting.  Rob is a skilled innovator and uses technology, workforce mix, practical thinking and empowerment as enablers to drive business transformation.  Rob is currently the Director of Data and Systems (CIO) at Health Purchasing Victoria (HPV).
Kaye Borgelt (Board Quality & Safety Committee)
GAICD, Master of Health Sciences (HIM), Grad. Cert Management of Organisational Change, Assoc. Dip Medical Record Administration, HIMAA
Kaye has more than 30 years' of experience working in rural public health services.  Over her 20 years at West Wimmera Health Service Kaye was the Director of Health Information Services, Executive Director of Corporate and Quality Services, and Executive Director of Primary and Preventative Health.  She has a depth of experience in quality and safety and primary and preventative health, including meeting the needs of culturally and linguistically diverse communities in her catchment areas resulting in her new services program being shortlisted as a Finalist in the 2016 Victorian Public Healthcare Awards – "Excellence in CALD Health".  In 2018/19 Kaye worked as a Volunteer Health Information Manager in the Pacific Island nation of Tuvalu and is now employed as a Health Data Analyst at the Gippsland PHN.
Petra Bovery-Spencer (Board Quality & Safety Committee)
B.A Science (physiotherapy), Grad Cert Management
Petra is a qualified physiotherapist with management experience in the health industry across a number of sectors, private and public. She is a former Senior Program Advisor at the Department of Health and Human Services and a former Manager and Acting Executive Director of LCHS in the Primary Health directorate (10 years) including experience on the Clinical Governance Committee. Petra has been actively involved in many committees focused on improving the services and outcomes for those living and working in rural communities and is committed to ensuring people in rural and remote communities have equitable access to health services and improved health outcomes. She has a particular interest in the innovative development of workforce and service models that deliver evidence based services.