Respite
Latrobe Community Health Service gives carers the chance to take a short break from their role by taking on caring duties and providing opportunities to rest, socialise and recharge their batteries. This is called 'respite'. Because every carer is different, our service is flexible in meeting your needs.
Some types of short-term respite we provide include:
respite at home
short-term respite at a residential aged care facility
respite at Mayfair House, our three-bedroom supported accommodation in Traralgon
help at home, such as meal preparation or cleaning
leisure activities for you and the person you care for
young carer support
events celebrating the carer role
activities with other carers.
Mayfair House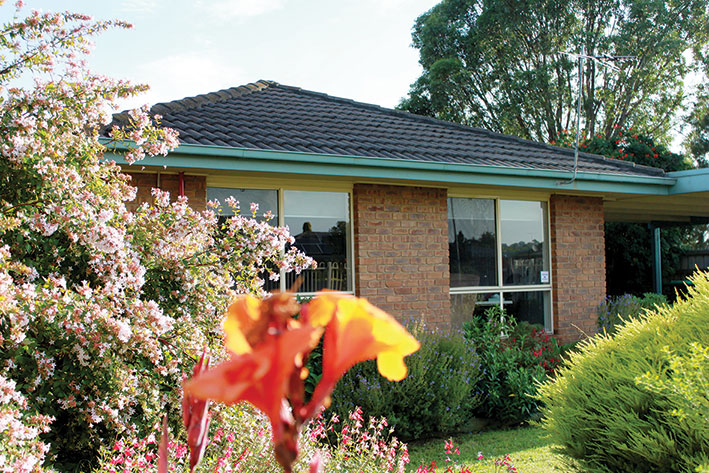 Situated in Traralgon, Mayfair House is a small, three-bedroom cottage where people aged 65 and older can stay.
Mayfair House provides short-term accommodation to seniors who need a little support.
Stay for one night or up to two weeks at a time
Come and go as you please, as if you really are at home
Qualified support staff onsite 24/7
All meals and linen provided
Transport to and from Mayfair House, to appointments and activities (please give us notice before your stay)
Commonwealth subsidy is available for most people, with a small fee
Take a virtual tour of Mayfair House
There are many reasons to stay at Mayfair House:
You might be leaving hospital, but aren't quite ready to go home.
Your carer might be going away and you need someone around to help keep you safe.
You live in a remote area and need access to a bigger regional centre to shop, rest and relax.
You and your carer need a change of scenery to rest and recharge your batteries.
Eligibility
Latrobe Community Health Service provides support to carers living in Gippsland. Our offices are located in Bairnsdale, Sale, Morwell, Wonthaggi and Warragul, but we provide support to carers across the region.
Phone 1800 242 696 and speak to our friendly staff
Cost
Latrobe Community Health Service is committed to ensuring access to services for everyone in the community.
Call 1800 242 696 to discuss your individual situation.