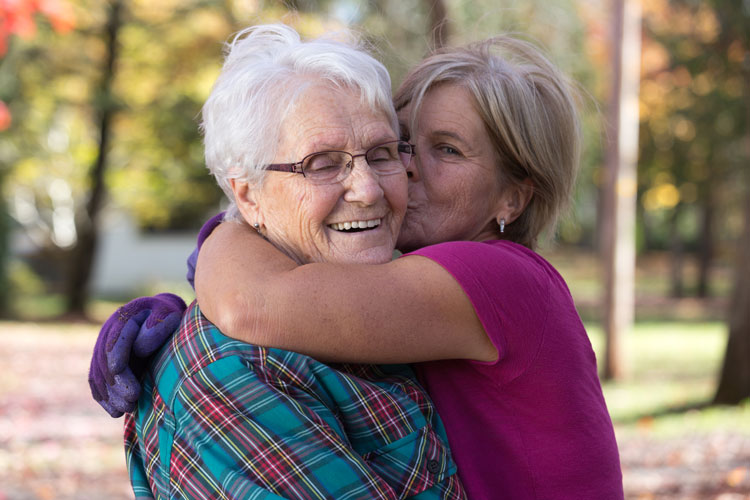 Are you a carer?
A carer is a person who looks after a friend or family member who has a disability, mental illness, long-term illness or who is frail and elderly. A carer is usually unpaid for their work.
Carers often help with daily activities like dressing, lifting, showering, feeding, providing transport and managing the medication and appointments of the person they are looking after.
Carer Catch-up Groups
Latrobe Community Health Service Carer Catch-Up Groups aim to provide a positive, understanding and mindful atmosphere, with an emphasis on wellbeing and education.
Come and join us for morning tea and meet other carers in a supportive environment.
If you are interested in joining one of the Carer Catch-up Groups, please call 1800 242 696 and ask for an events support coordinator in your local area:
Baw Baw
Bass Coast/South Gippsland
East Gippsland
Wellington
Latrobe City
Activities for carers
Some of the activities or events you can attend as a carer include face-to-face and online events such as:
educational events
information sessions
movie screenings
regular walking groups.
For many carer events, the person you care for is also welcome to participate with you.
Respite
Latrobe Community Health Service gives carers the chance to take a short break from their role by taking on caring duties and providing opportunities to rest, socialise and recharge their batteries. This is called 'respite'. Because every carer is different, our service is flexible in meeting your needs.
Some types of short-term respite we provide include:
respite at home
short-term respite at a residential aged care facility
help at home, such as meal preparation or cleaning
leisure activities for you and the person you care for
young carer support
events celebrating the carer role
activities with other carers.
Eligibility
Latrobe Community Health Service provides support to carers living in Gippsland. Our offices are located in Bairnsdale, Sale, Morwell, Wonthaggi and Warragul, but we provide support to carers across the region.
Phone 1800 242 696 and speak to our friendly staff
Cost
Latrobe Community Health Service is committed to ensuring access to services for everyone in the community.
Call 1800 242 696 to discuss your individual situation.