Dentists and dental services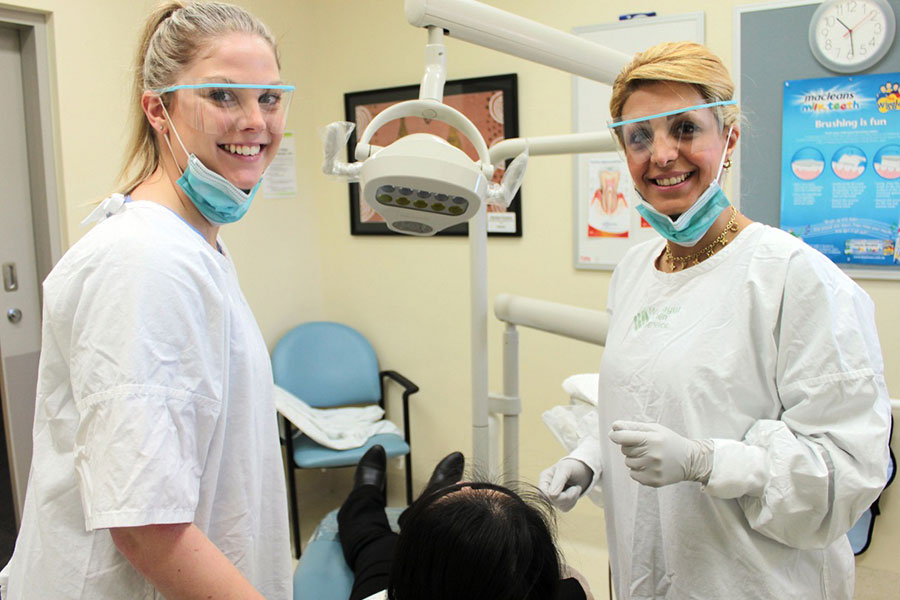 The friendly dental team at Latrobe Community Health Service operate public dental clinics in Morwell, Moe and Warragul. Private dental services are also available at these sites.
The dental clinic hours are from 8.30am to 4.15pm – Monday to Friday (except public holidays).
For all dental enquiries, call 1800 242 696 between 8.30am to 5pm – Monday to Friday (except public holidays).
Our dental emergency line is open between 8.30am and 10.30am – Monday to Friday (except public holidays).
All of our clinics offer a full range of dental services for adults and children, including:
General check-ups
Extractions
Crowns
Root canal treatments
Dentures
Emergency care
What to expect when you visit our dental clinics
We have created this video to show you what to expect when you visit one of our dental clinics at Morwell, Moe, Churchill, or Warragul.
If you or your loved one is feeling nervous about an upcoming dental appointment, please watch this video before your visit.
In this video, you will learn what happens during a typical dental appointment and see what our dental clinics look like.
If you want to see a dentist as a public patient needing general dental care, you will be assessed and placed on a waiting list, depending on how urgently you need treatment.
If you have a dental emergency, you will not be placed on a waiting list. You will be asked a number of questions to determine your needs.
If you require dentures, you will be placed on a separate waiting list.
Find out the cost and eligibility criteria.
Who is eligible for public dental?
If you are coming to see Latrobe Community Health Service as a public dental patient, you will need to have a current Health Care or a Concession Card.
All children aged 12 years and below, as well as children aged 13 to 17 years with a Health Care or Concession Card, or are the dependant of a Concession Cardholder, are eligible to use this service.
Who is eligible for private dental?
No eligibility criteria apply. If you have private health insurance, your insurer may cover some of your costs.
If you are unsure about whether you are eligible or would like to find out about costs, phone Latrobe Community Health Service for more information.
How much does public dental cost?
Eligible children can access free dental treatment up to the value of $1,013 over two years at Latrobe Community Health Service community dental clinics. Families receiving Family Tax Benefit Part A, Disability Support Pension or other relevant Australian Government payments are eligible. The Federal Government will cover the cost.
For children aged 12 years and below, dental treatment is free.
It costs $30.50 for an adult emergency appointment. For general adult dental care, the cost of your treatment could be between $30.50 and $122, depending on whether you need extra care like fillings or extractions.
If you are having dentures made, it costs $73 per denture arch. Prices are capped at $146 for a full upper and lower denture. Other additional fees may apply for dentures and crowns.