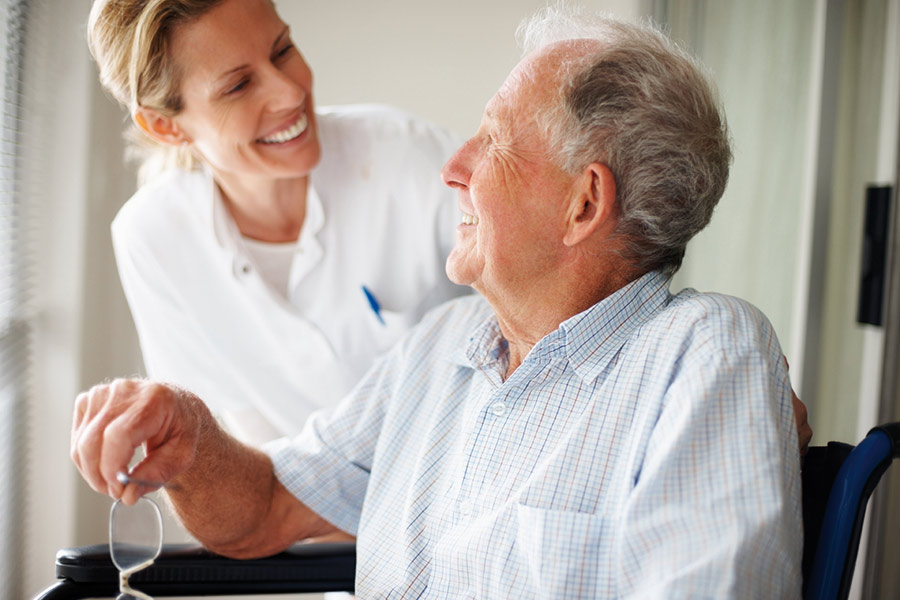 Emotional support
If you are in need of emotional support, we can also connect you to counselling and psychological support, as well as pastoral support.
There are many other needs and requests that arise for a palliative care patient. Latrobe Community Health Service is experienced in working to meet those needs, whatever they may be.
The Palliative Care Service operates 7 days a week between 7.30am and 6pm, including public holidays.
A 24-hour on-call phone service also operates for patients who need an after-hours nurse visit.
Eligibility
To be eligible for Latrobe Community Health Service palliative care, you should live in Latrobe City. You must also have an advanced illness that has little or no prospect of cure. This may include late-stage dementia or cancer and other illnesses. You also need a local doctor we can work with to coordinate your care.
Cost
If you are eligible, there is no cost for Latrobe Community Health Service palliative care. But paying for medication and some equipment remains the responsibility of the patient.