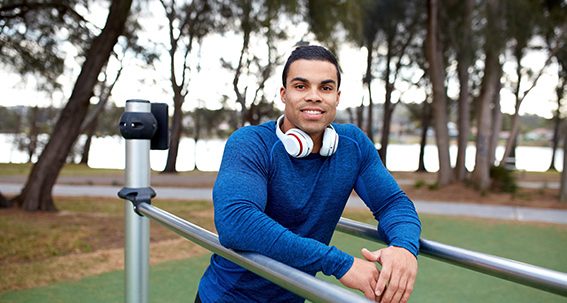 Regular physical activity or exercise is an important part of keeping fit and healthy. But we recognise that everyone has different needs, and abilities, so we offer a number of different options. Following an assessment we can recommend the best option for you.
We have an exercise physiologist who can create an individual program for you. Individually-designed programs are aimed at those who need help with the type of exercise that is suitable for them and their health condition, but are able to exercise independently.
Group exercise sessions
Your exercise physiologist or physiotherapist may recommend one of our supervised group sessions.
Some sessions are designed to suit specific conditions such as diabetes or arthritis. Others are aimed at the level of exercise suitable for your current ability.
We also run hydrotherapy sessions. Our staff can recommend if this is a suitable option for you following a comprehensive assessment.
Walking groups
If you prefer activity in an outdoor setting, you can also take part in a Heart Foundation Walking group. This is a social, fun and easy way to be active. There are several walking groups that meet and walk together in:
Churchill
Traralgon
Yallourn North
These walking groups are free and open to all ages and abilities. Come along and join in on the fun.
There are also guided walks which take place in local Gippsland parks with beautiful scenery.
To find a walk near you, visit the Heart Foundation website or phone the Health Promotion team at Latrobe Community Health Service.
Find out the cost and eligibility criteria.
Who is eligible?
Individual and group public exercise services are available to people who work, live or study in Latrobe City. We prioritise our services for people on low-medium incomes and holders of concession cards.
Private exercise physiologist services are available for people with allied health MBS referrals, eligible DVA referrals and those with private health insurance.
Claims under TAC and WorkCover are not eligible.