Patients will be seen in order of priority. Please note, MAHMS is not an emergency service. In an emergency, go to your nearest hospital.
If you are unsure if the matter at hand is best dealt with at MAHMS or at the emergency department at hospital, please phone ahead first on 5127 9111.
After you have registered your arrival at reception (including providing your mobile phone number), you may be asked to wait in your vehicle until the nurse or doctor is ready to see you. We will call your mobile phone and let you know when it is time to be seen.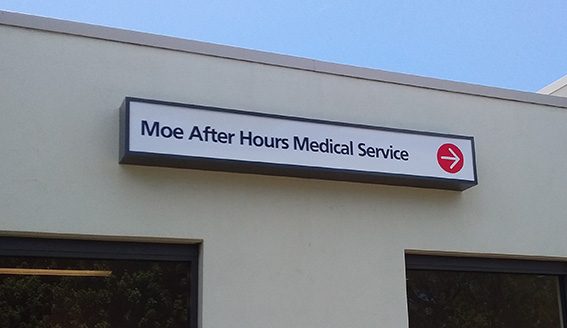 Opening times
(Doctors ONLY available at Moe at these times):
Monday – Friday:
7:30pm – 10:00pm
Saturday, Sunday, and public holidays:
4:30pm – 10:00pm