News & Media
07 April 2020
Can't leave the house? Here are 6 activities to entertain the kids during coronavirus lockdown
Pulling your hair out thinking of ways to keep the kids from fighting day in, day out or complaining to you for the 50th time that 'I'm boooored'? You may not be allowed to escape to the local playground, the cinemas or to a friend's house for a play-date when the whinging gets too much. You can, however, organise plenty of activities the kids can do at home.
Set up a weekly schedule, with each day consisting of school work and some chores (make the bed, do the dishes, clean your room, etc). Once the 'boring' stuff is out of the way, your kids get to do something fun (and stimulating!) Give these activities a go:
Backyard treasure hunt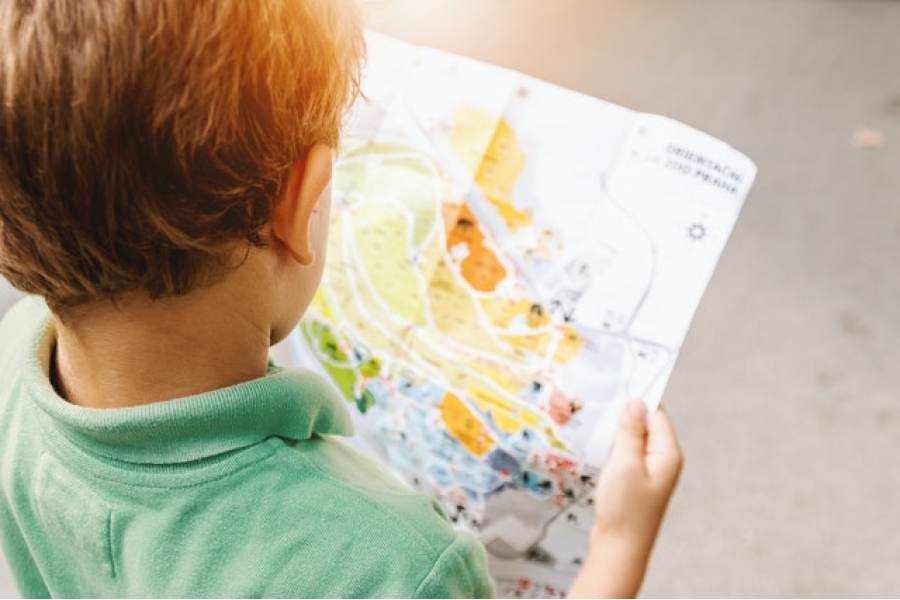 Take your kids on a treasure hunt in the backyard! Hide some toys, coloured rocks or sports items in the garden, cubby house and sandpit – you name it! Draw a map, mark the hiding places with X, and time how long it takes your kid/s to find everything. When they return, they can have a go at making a treasure hunt that you have to follow! Just make sure the items don't hold too much value…
Build a fort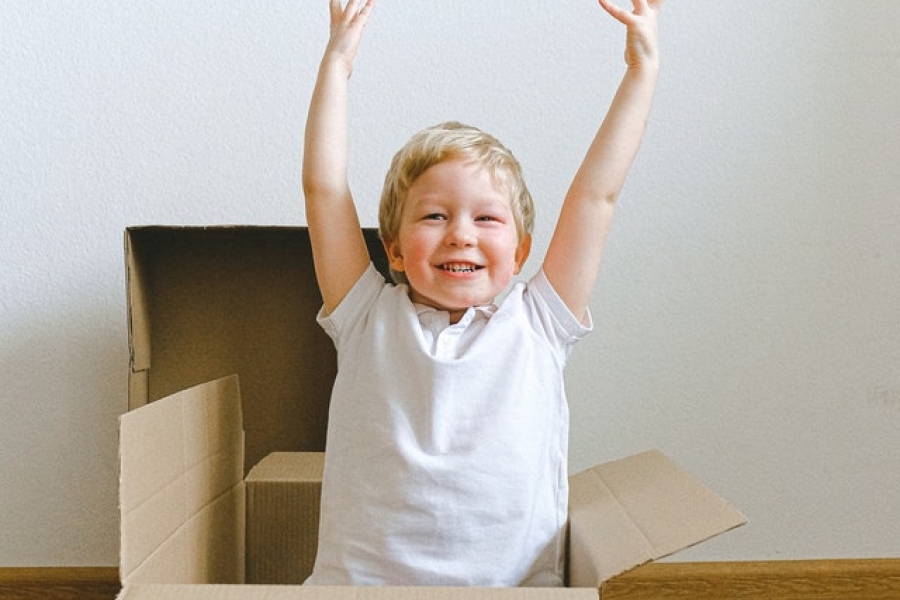 How special were the days when your own mum and dad let you move the couches around, cover everything in pillows and blankets, and have a 'sleepover' in your very own lounge room? Challenge your kids to do the same! Blankets, cardboard boxes and the beach tent – these all make for great fort-building items. Once the fort is up, snuggle in together and read your child's favourite book under torchlight.
Camp (in your own yard)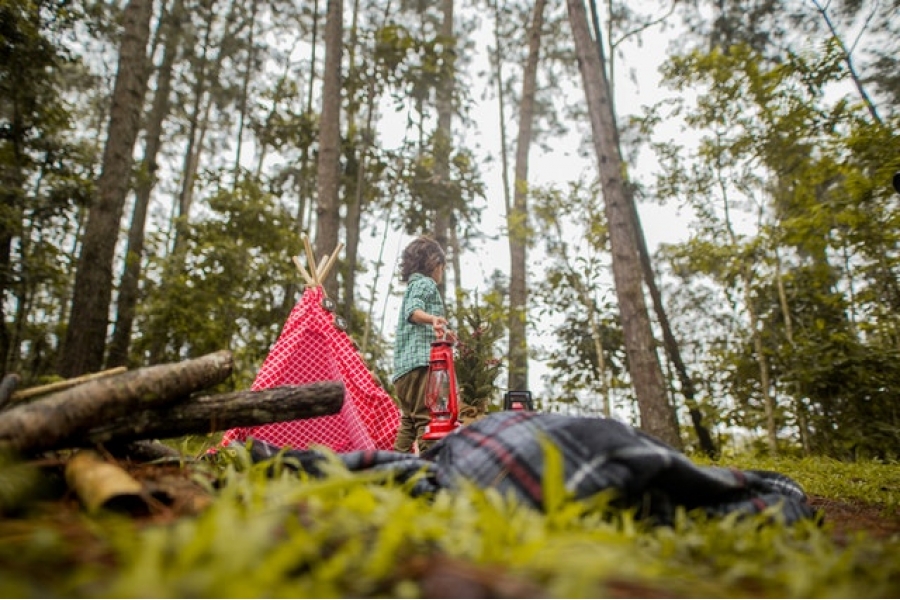 If you've got a tent and a decent-sized yard, camp outside for a night or two! Cook a barbie for tea, toast some marshmallows or damper for dessert, and share your favourite stories over campfire (just check there's no fire ban, of course). The best part about camping at home is you're only a couple of steps from the nearest bathroom and hot shower! Give it a go!
Go on a picnic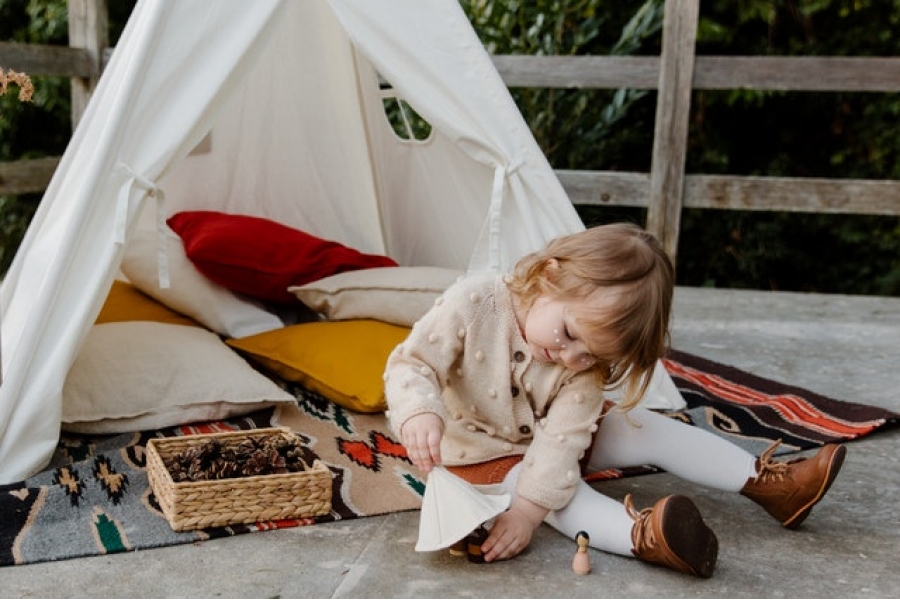 You may not be allowed to venture out to the playground, but you can venture into your own backyard or balcony! Take your little one/s 'grocery shopping' in your own pantry and fridge. Pack a hamper full of fresh fruit, veggie and cheese sticks, bread rolls and water. Lay a picnic blanket outside and voila! You've just gone on your own picnic, without even leaving your property. Take along a deck of cards, colouring books or board games, and make an afternoon of it.
Have a bake-off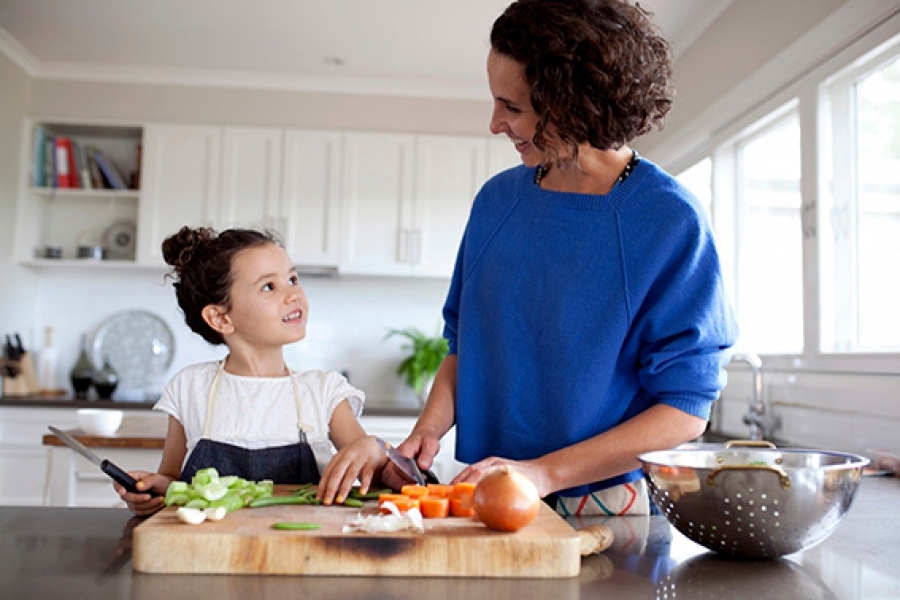 Whether it's pancakes for brekkie, a zucchini slice for lunch or cupcakes for dessert, why not let your kids join in to bake their own creation? There are kid-friendly recipes galore out there, so you don't have to look too far to find something suitable. Plus, you can add in all the good stuff (like fruit, veggies and wholegrains). It goes without saying to allow your kids to only do the tasks that are safe for their age, and nothing extra. Whatever you're cooking up, by involving them in the process, they're more likely to enjoy the meal and better yet, polish their serving off!
Play your own Olympic Games at home!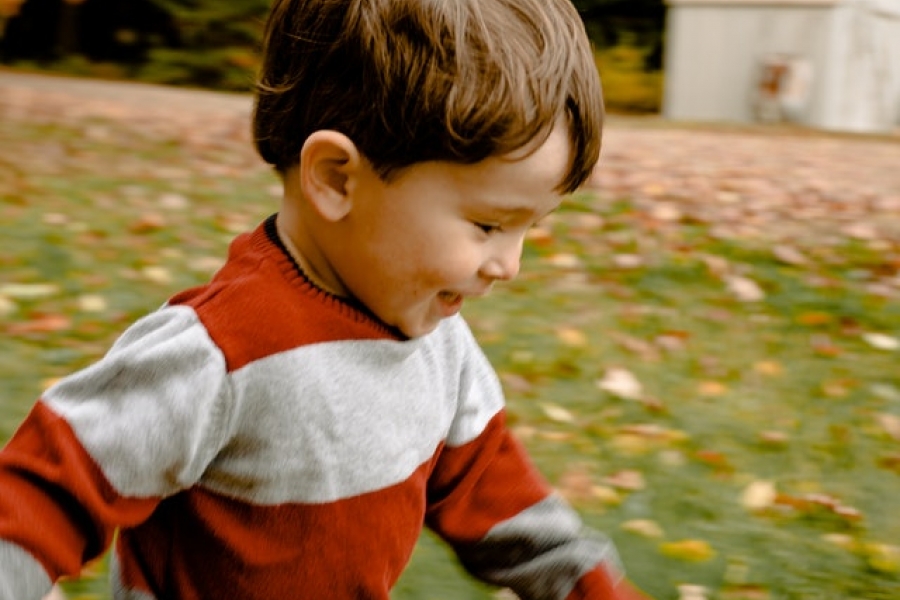 The opportunities are endless when you get to choose the sports. Set up an Olympics course in the backyard, or around the house, with both the traditional sports (running, hurdles, weightlifting) and a few of your own additions. Shuttle runs, obstacle courses, dance-offs and table tennis are all pretty easy to set up in your own home. The whole family can get involved, too. This will make for a great team-bonding activity that also ticks off the daily exercise!