News & Media
20 September 2019
A guide to mother and baby exercise classes in Gippsland
Mums, bubs and exercise – it's not a typical combination, right? Wrong! Even with a toddler in tow, there are plenty of gyms, fitness groups and wellness centres across Gippsland that welcome parents and their littlies with open arms. We've done a bit of research to find one near you.
Kangatraining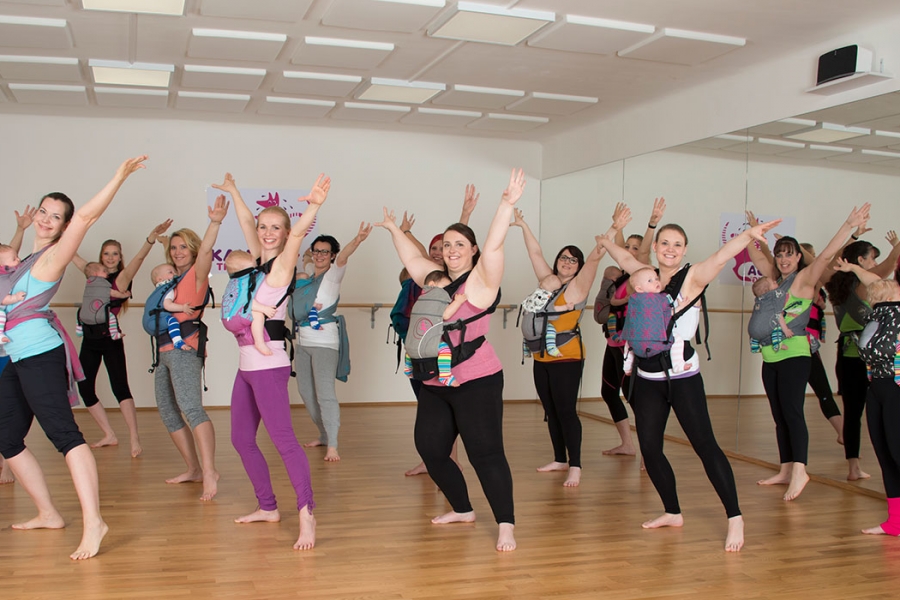 IMAGE COURTESY KANGATRAINING
Worried about finding a babysitter or leaving your little one in the pram, watching as you work out? Kangatraining is all about allowing mums to exercise while carrying their baby in a safe and comfortable way.
Kangatraining instructors – most mums of young children themselves – guide mums through a full workout that focuses on strengthening pelvic floor and abdominal muscles and cardiovascular fitness.
Not only do you get to bond with other mums, but you get a bonding experience with your baby like no other.
Find a Kanga trainer near you: www.kangatraining.info/go/coursefinder
Warragul Leisure Centre
Whether you're just after some 'me time' and a bit of exercise, or you've got older kids who love to get active with you, the Warragul Leisure Centre might be the go. Every weekday morning the centre runs a crèche for children aged 8 weeks to five years old so you can have a swim, play netball or join a group fitness class. You'll have to enrol your child and book at least 24 hours in advance before turning up. Some of the group fitness sessions at the leisure centre are suitable for pre/post natal women and there's also a high-intensity interval training class for active families.
Check it out: www.warragul.ymca.org.au
Latrobe Leisure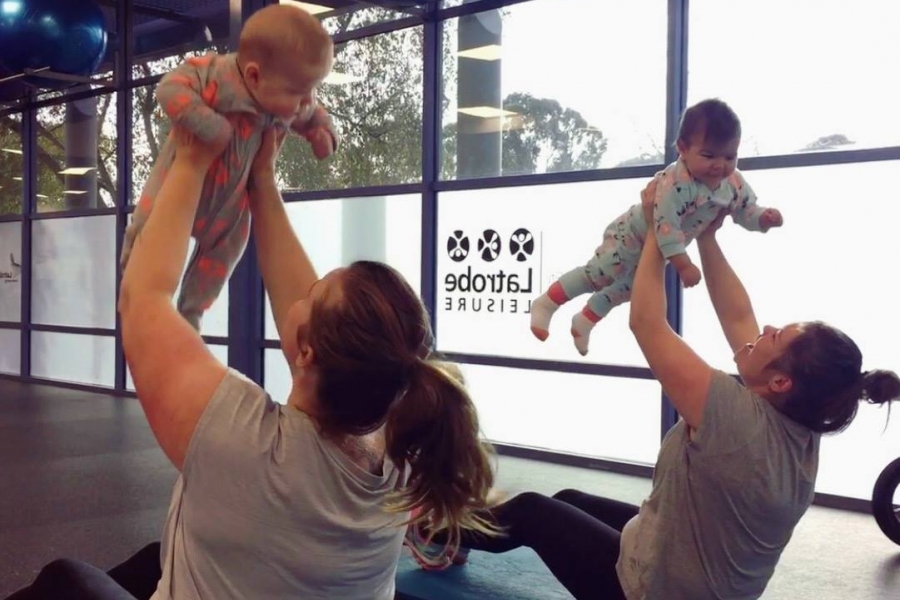 IMAGE COURTESY LATROBE LEISURE
Getting new parents moving and increasing social connection are the two main goals of Latrobe Leisure's mums and bubs fitness classes. The classes run weekly at the Churchill, Morwell and Moe Newborough leisure centres and cost $5 each session.
They're not gender exclusive either – all mums and dads are welcome!
Find out more: www.latrobe.vic.gov.au/leisure
Voyage Fitness
Voyage Fitness has centres located right across Gippsland – in Leongatha, Moe, Warragul and Wonthaggi, to be precise. The centre prides itself on not just being a gym, but a club where all members feel motivated to lead a healthier and active lifestyle. Each site has a different group fitness timetable, but most offer child-friendly classes. You can either workout while your little one is safe in the children's play area, or you can join a mums and bubs class to regain your strength and fitness.
Find a Voyage Fitness and class timetable near you: www.voyagefitness.com.au/class-timetables/
Yoga Keys Studio, Leongatha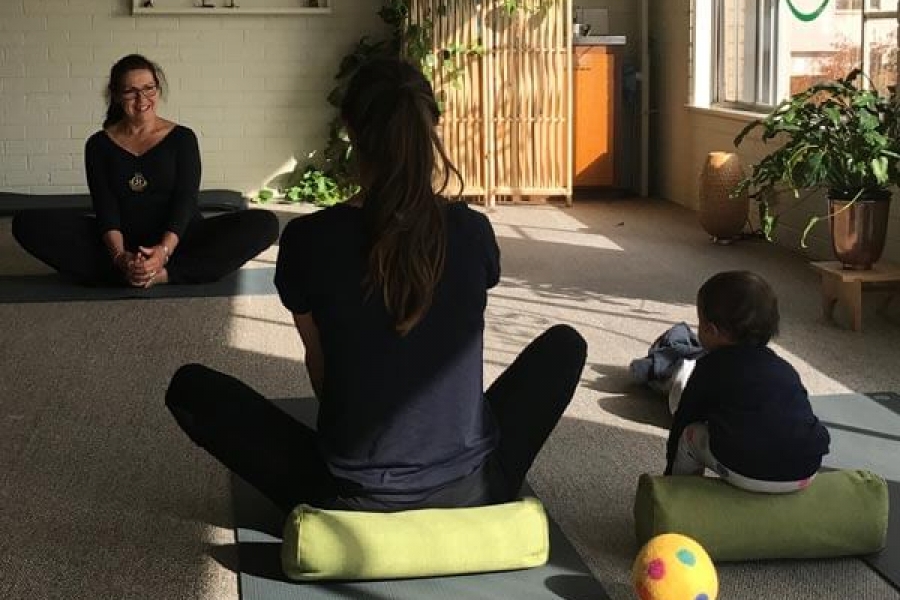 Yoga Keys Studio welcomes all mums and bubs (up to three years of age) to rebalance, relax and regain their flexibility in a laidback and friendly environment. Pregnant women can also join 'mums and bubs yoga', which encourages women to embrace their body's changes throughout pregnancy and after birth.
Find out more: www.yogakeys.com.au/class/mums-and-bubs-yoga/
Aqua Energy, Sale
Complete with a pool, gym, group fitness classes and an occasional childcare facility, Aqua Energy makes it easier for parents to work up a sweat while their little ones are safe and supervised. The childcare operates from 9am-11am, Monday-Friday and you must enrol your child before their first session.
For more information, visit: www.aquaenergy.com.au
Gippsland Lakes Community Health
Get to know other mums while you work up a sweat or gradually build up your fitness. Gippsland Lakes Community Health offers a free exercise and socialisation program every Tuesday and Thursday morning. It's held either at the rotunda in Lakes Entrance or at the health service's Jemmeson Street, Lakes Entrance site. To find our more, call 5155 8370.