News & Media
20 September 2018
Breakfast tips for families
Treating yourself and your tiny tots to breakfast each and every morning can be a hard task. Add hearty, tasty and nutritional to the mix and you may well scream, 'impossible'. Whether you're a busy bee with 101 things to do each day or you've been dubbed the super parent with organisational skills to die for, breakfast time is enough to make anyone groan. Never fear, though. We've put together a list of breakfasts any family can try – either on the run or during those sleepy Sunday mornings.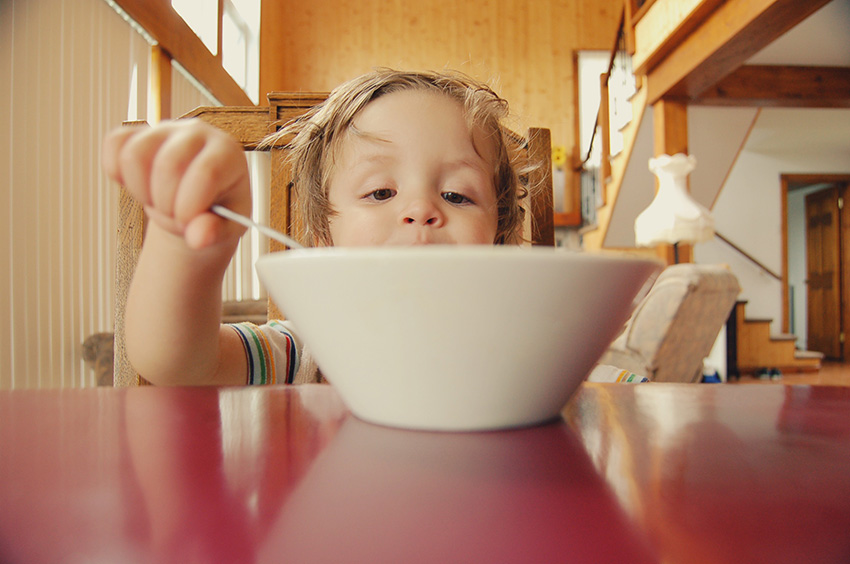 SLOW SUNDAY
Let's start with slow and steady. It's Sunday and you're hoping to kick-start the week with a big, family breakfast everyone enjoys. You've got no plans and there's nowhere to rush off to, which means not only can you take your sweet time cooking, but you can actually sit down and savour each bite.
Give these a go:
Scrambled egg breakfast burrito
Whisk together enough eggs for the family together with seasoning, chives and a dash of low fat milk. Dice tomatoes, capsicum, baby spinach, onion and mushroom and sauté in a non-stick pan. Add eggs to the same pan and scramble together while you warm up some wholemeal tortilla wraps in the oven or microwave.
Once the eggs are cooked, place them in each wrap and roll up. Voila – you've got yourself a breakfast burrito!
Oatmeal with peanut butter and banana
This is breakfast's take on a one-pan meal. All you need is a saucepan to whip up a bowl or four of porridge and top each serving with a teaspoon of 100 per cent peanut butter and sliced banana.
We'll leave it up to you on whether you cook the oatmeal with water or low fat milk; you can also add a drizzle of honey or maple syrup if the porridge is too bland for your liking.
Regardless, porridge is a tasty, filling breakfast that is sure to give you and the kids enough energy to start the day.
Wholemeal pancakes with berries and yoghurt
There are boundless pancake recipes out there and we're sure your family has its favourites. But, why not give this recipe from Better Health Channel a go?
Once you've cooked up enough pancakes for the whole family, top with fresh berries and Greek or natural yoghurt. For an optional extra add a dash of maple syrup. Delicious and healthy!!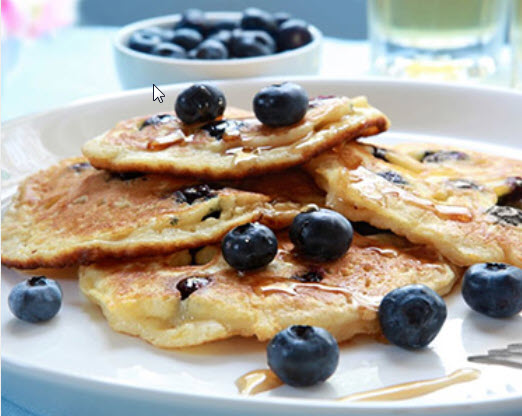 IMAGE COURTESY BETTER HEALTH CHANNEL
PREP AHEAD
As with most things in life, it pays to be prepared. Breakfast prep can be as simple as setting the table the night before so you've got one less thing to do in the morning. It can also mean you spend an hour or two of your weekend or nights cooking up a storm, so your freezer, fridge or pantry is stocked with ready-to-go breakfasts during those busy week mornings.
Try these:
Bircher muesli
Mix a cup or two of rolled oats with half a cup of slivered almonds and/or mixed seeds and soak in water or a low fat milk of your choice overnight. Top with sliced kiwi fruit, apple and/or berries along with a dollop of Greek or natural yoghurt to serve. Sprinkle cinnamon or nutmeg for that extra sweetness.
Baked egg cups
Grab a muffin pan, preheat the oven to 180 degrees Celsius (fan-forced).
Whisk 8-10 eggs and mix with 1-2 diced tomatoes, a cup of spinach, a diced capsicum and half a cup of grated low fat cheese. Add seasoning and chives (or another herb of your liking) to taste before pouring into the pre-lined muffin pan.
Bake away! These shouldn't take too long to cook, depending on the strength of your oven. Store them in the fridge or freezer and warm up in the microwave when you're ready to eat!
Fruit salad and yoghurt
The Wiggles summed this dish up perfectly: fruit salad = yummy, yummy.
Grab a bunch of your family's favourite fruit – we like apples, watermelon, oranges, strawberries, cantaloupe, pineapple, kiwi fruit and banana, just to name a few – and chop this all up into bite-sized chunks.
Mix the fruit together and store in an airtight container in the fridge for up to a week. When you're ready for breakfast, simply serve a couple of spoonfuls into a bowl and top with natural or Greek yoghurt.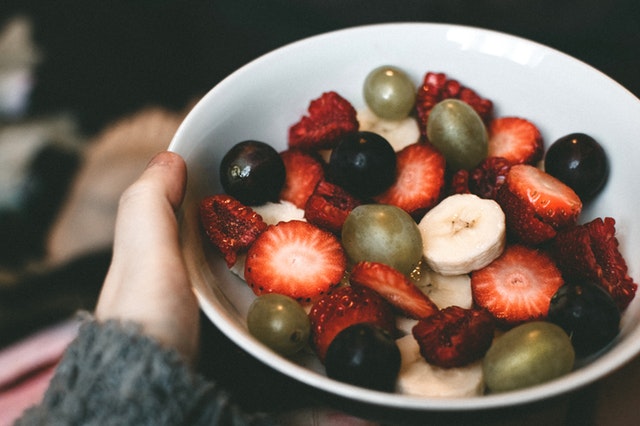 ON THE RUN
Sometimes all you and the kids are after is a bite to eat with minimal effort. We get that. But, you don't have to sacrifice nutrition just to get out the door quickly. Here are a few of our go-to breakfasts that are great for any family on the run:
Fruit smoothie
A blender, medium banana, cup of low fat milk and a handful of ice cubes is all it takes to make a delicious fruit smoothie. If you're after something a little more filling, add Greek or natural yoghurt and some rolled oats to the mix. Smoothies generally take five minutes tops to prepare and serve, and they're a great way to feed the kids when they claim they're not 'hungry'.
Not a fan of bananas? Check out this video for more smoothie inspiration:
Warm Weet-Bix with milk and berries
How many Weet-Bix do you do? Not that that's a challenge – we suggest you look at the recommended serving size on the nutritional information panel. Weet-Bix can be a filling, healthy breakfast that takes seconds to whip up. Grab one or two, pour some low fat milk over and warm in the microwave with berries or sliced bananas on top. Your kids will become breakfast fans in no time.
Wholemeal toast with animal faces
The amount of time you have will impact on the creativity you get to with the animal faces. The whole idea of this breakfast is to make food fun for your little ones. Toast a slice or two of wholemeal bread, top with your child's favourite spread and carefully place fruit, egg or veggies on top, in the shape of a monkey, dog or cat.
We like using 100 per cent peanut butter, berries and banana – or Vegemite, sliced tomatoes and cottage cheese.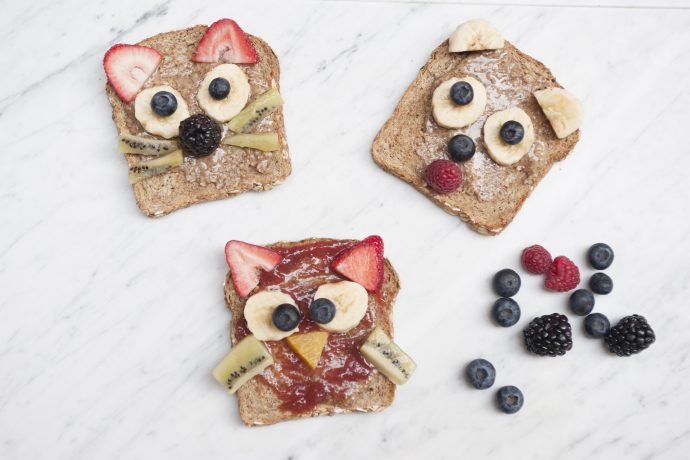 IMAGE COURTESY BONBERI