If you find yourself in the same situation, there is emergency help at hand. Several charitable organisations in Gippsland are part of the Foodbank network, which is the largest hunger relief organisation in Australia.
There are also other independent groups that have set up their own Foodbank, to help meet an immediate need in their region.
Here's a look at where you can get help in Gippsland, and also how you can support these much-needed community groups.
Baw Baw Combined Churches Food Relief
Where: 6/11 Pearse St, Warragul
Opening times: Monday – Thursday inclusive, 10.00am to 2.00pm
Contact: 5622 3891
How can I get help? The Baw Baw Combined Churches Food Relief provides food aid for families and individuals in the Baw Baw Shire. You must register with the organisation, live in the Baw Baw Shire and be a current Health Care or Pensioner Concession Card holder.
Each client is asked for a $10 donation per visit, which allows them to shop from the foodbank. It also helps if you're able to bring your own bags or boxes. The organisation aims to provide healthy foods including fruit and vegetables.
How can I help? Donations of food are appreciated, and you can also volunteer your time helping out in either the food relief service, or op shop.
You can also make a monetary donation, either in person, or via direct bank deposit to:
BSB: 633-108
Bank: Bendigo Bank
Branch: Warragul
Account Number: 141339283
Account Name: Baw Baw Combined Churches Food Relief Inc.
Reference: Donation (note your name or Anonymous if preferred)
Emergency Food Bank – Morwell Neighbourhood House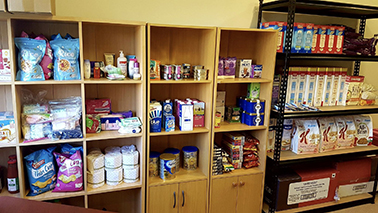 Where: 48-50 Beattie Cres, Morwell
Opening times: Wednesdays and Fridays, 10am- 2pm
Contact: 5134 5488
How can I get help? The Morwell Neighbourhood House Food Bank provides emergency relief, providing a limited number of groceries.
There are specific guidelines for using the service:
Singles: Choose two items from two different cubicles and five items from the main shelves.
Families: Choose three different items from three different cubicles and ten items from the main shelves.
Anyone in need can access the service. Those shopping for a family need to bring along some evidence to show they are shopping for more than one person (eg. a Medicare card with family member's names). Shopping can only be done using the bags provided.
How can I help? Any donations from the community are accepted, and the work at the food bank is inspired by the 'pay it forward' model. So those who have been helped are encouraged to make a donation of food when they are able.
Food Aid – Bairnsdale Neighbourhood House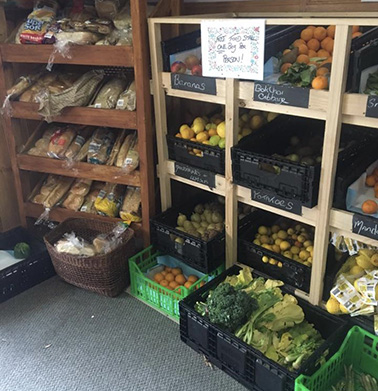 Where: 27 Dalmahoy Street, Bairnsdale
Opening times: Monday – Friday, 9am-3pm
Contact: 51 52 5777
How can I get help? As a partner agency of Foodbank, the Bairnsdale Neighbourhood House provides food relief to individuals and families, through its mini-supermarket. Call ahead or keep an eye on the Facebook page to find out the best times to visit.
How can I help? Volunteers play a huge role in gathering food that may otherwise go to waste, getting food that is surplus or close to the use-by-date. It's then used in the free mini-supermarket, given away in food hampers or used for the free community meal service.  Contact the neighbourhood house directly to ask about volunteering.
PICAL Pantry, Phillip Island
Where: 56-58 Church Street, Cowes
Opening times: Office open 9am-3pm
Contact: 5952 1131
How can I get help? The Phillip Island Community and Learning Centre provides emergency food relief for anyone in the Phillip Island community. The food is provided free to people in need, and includes fresh, healthy products.
The organisation receives food donations from Foodbank Victoria, and also partners with  ALDI Cowes through SecondBite Community Connect to get fresh, surplus produce to people in need.
How can I help? PICAL Pantry welcomes donations from the community and volunteer assistance.
Foodbank Victoria supports many organisations, including these Gippsland-based welfare agencies that can offer food assistance:
If you're a business in the food service, you can also help Foodbank Victoria, which in turn assists local organisations.
 Foodbank accepts:
 Products close to 'Best Before' or 'Use By' date
Excess and slow moving stock or deleted lines
Product that is incorrectly labelled or has no label
Products with damaged packaging
Sample size and bulk produce
Ingredients and finished products that fall outside of specification
Personal products (e.g. shampoo, soap, toothpaste) and household products (e.g. laundry detergent and cleaning products).
For more information visit Foodbank, or contact one of the local agencies.