News & Media
27 July 2018
How to stay active without breaking the bank
Let's face it. There are plenty of ways to fork out the $$, all in the name of health and fitness. Think diet pills; think lock-in 12-month gym memberships with all the PT sessions and meal plans there are to offer; think that shiny piece of equipment that promises to tone and shape you without you needing to break a sweat.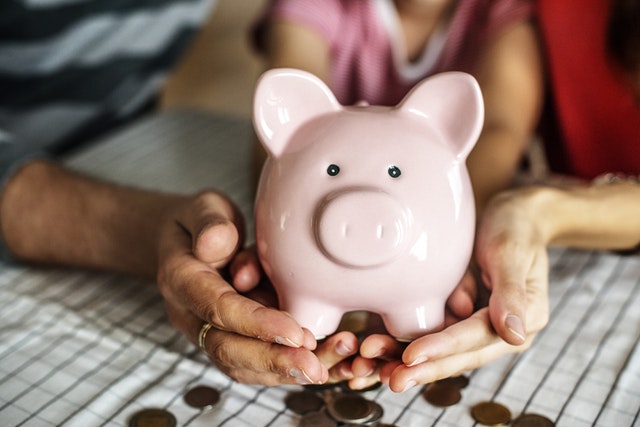 It's no wonder people think exercise is just too expensive. But in reality, exercise doesn't have to be expensive at all. We've brainstormed a few ideas so you can keep active without spending a ton of money. And no, dressing up in Lycra to move along to those '80s dance videos hasn't made this list!
Use technology to get inspired and get moving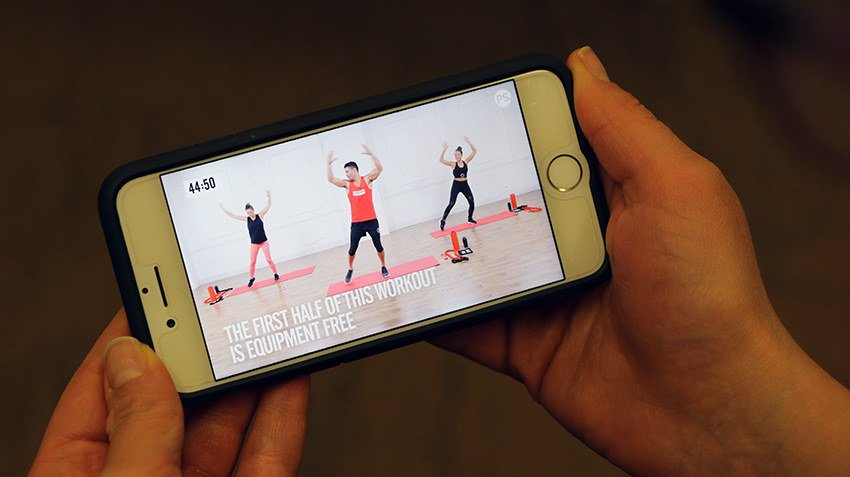 Gone are the days when the only way to get an exercise plan is to say ta-ta to your month's savings – all on a personal training session at your local gym. If you've got a phone, you've got a way to keep active. There are endless websites, YouTube channels and apps all dedicated to fitness, which will keep your exercise routine fun and interesting, all at the click of a button.
Most are available to watch or download for free, but you may be asked to pay a small subscription fee to receive ongoing training programs and technique tips.
Try these out:
Couch to 5K is an app that aims to get people off the couch and running 5 kilometres within nine weeks.
Aaptiv promises to let you workout where you want, when you want, the way you want. Download the app and have access to personal trainers at the click of a button.
Got a smart TV? Got a spacious lounge room? Load YouTube channel POPSUGAR Fitness and move along to the abundance of fitness classes; you're bound to get sweaty!
Get grooving in your very own lounge room
Remember the days when you and your school friends got together for a slumber party and ended up practising dance routines until sunrise? Why not recreate those memories with your own kids, your partner, or even those very same mates?
Dancing is one of those rare sports that works the whole body without you counting down the minutes until your workout ends. You get to choose the music, your style of dance and how long you dance for. Plus, you can get your groove on in the comfort of your own home.
Get the family together for 'games day'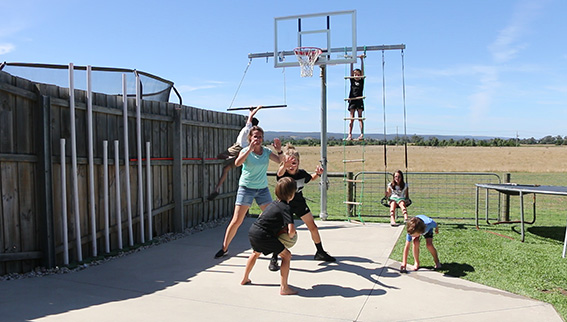 Is it really a family get-together if there's no friendly rivalry in the backyard or local park? What fun is a barbecue without a bout of backyard cricket, kick-to-kick at the footy oval or a smash of tennis at the nearby courts?
Where there's a get-together, there's a way to fit some physical activity into your day.
Invite your neighbours, cousins or colleagues around for a healthy bite to eat and a spell of your favourite team sports. No one's free? Run around with your own kids! You'll get your heart rate up in no time.
Join a Heart Foundation walking group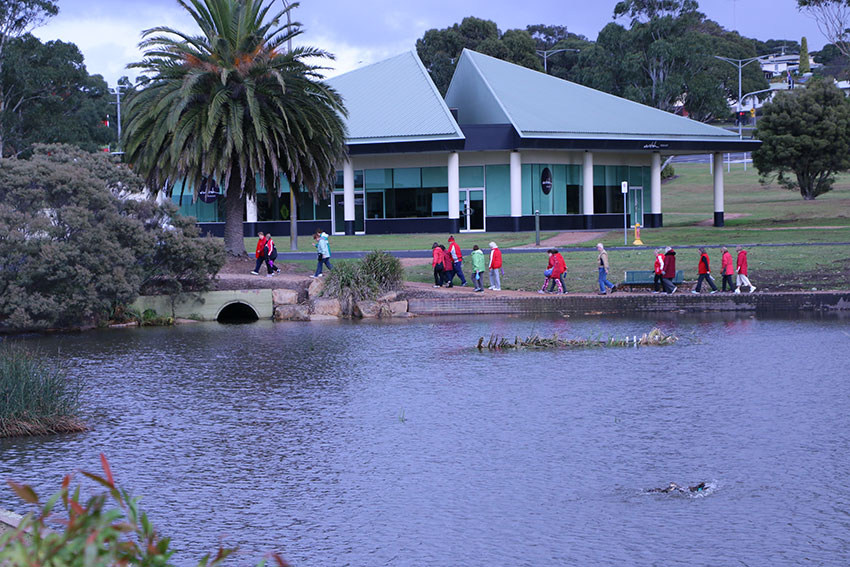 Walking is a great, low impact form of exercise that you can do anytime, anywhere. And if you keep at it for long enough, you'll build a healthier heart, body and mind.
If you're after a more social way of getting your step count up, you can join Heart Foundation Walking, Australia's largest free walking network. It's a social, fun and easy way to be active – plus, there's bound to be a walking group near you.
Visit the Heart Foundation website or phone the Health Promotion team at Latrobe Community Health Service on 1800 242 696.
Go on a parkrun in a town near you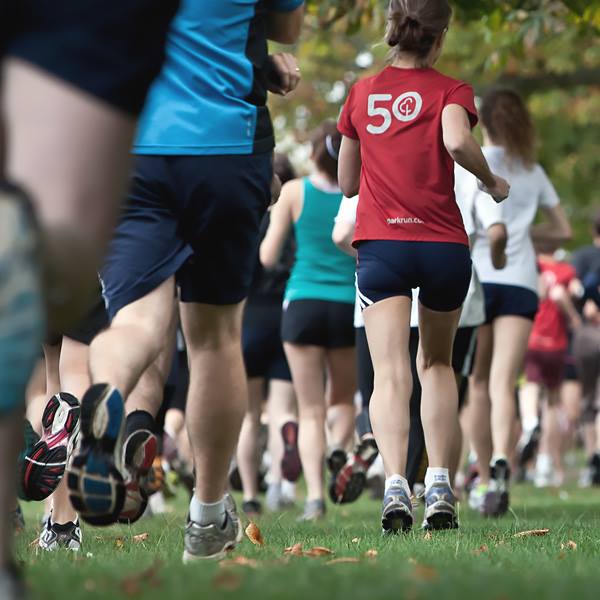 Every Saturday morning – rain, hail or shine – a bunch of early risers jumps out of bed and makes their way to a local park. Decked out in their active wear with a pair of runners tightly laced up, the group sets off for a 5-kilometre, timed run (or walk).
This group is part of the free, global movement that is 'parkrun'. These are held right across Gippsland and are open to people of all ages and abilities. It's an amazing community and you get to meet like-minded people.
For all you active ladies out there, jump on board the #GippyGirlsCan movement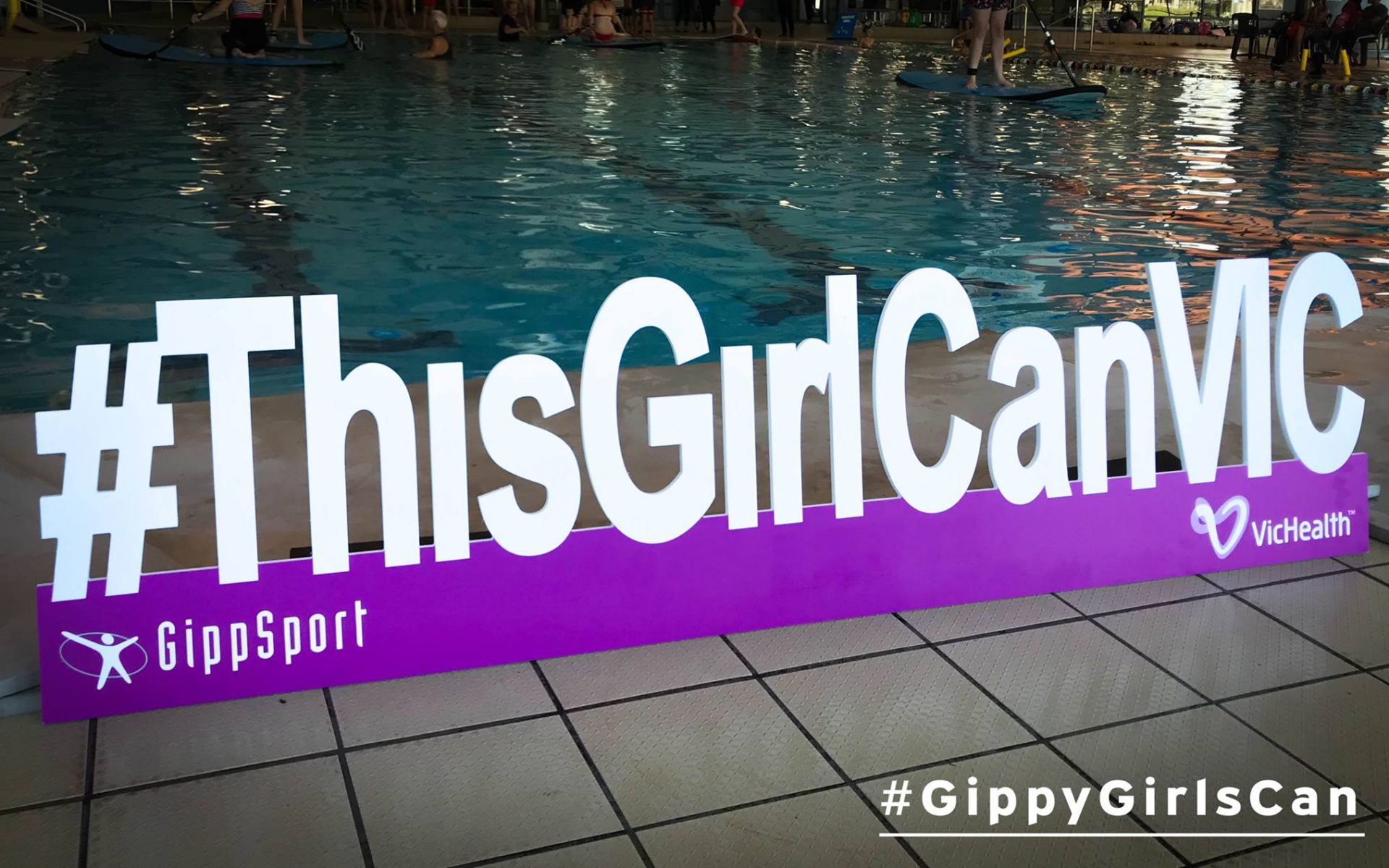 If you watch TV, have a Facebook profile or just use the internet in general, you may have noticed this really awesome campaign that celebrates and supports women in sport. This Girl Can – Victoria is all about getting girls to embrace exercise in a way that suits them (think netball, stand-up paddle boarding, social soccer – you name it).
The movement arrived in Gippsland this year with a bunch of active events available for ladies all over Gippsland.
Head to the #GippyGirlsCan Facebook page to check out upcoming sessions.
Not on Facebook? We've had a look for you and there's rock-up netball, social soccer and yoga on offer across the Latrobe Valley!
Visit gippygirlscan.com, email info@gippsport.com.au or phone (03) 5126 1847 for details.