Tackers School Holiday Program, Paynesville
Australian Sailing's Mobile Boatshed is returning to the Gippsland Lakes Yacht Club this Easter to teach your little one all there is to know about fun and safety on the water. Not only is this school holiday program a great way for your kids to make new friends and stay entertained, but they'll learn an important skill they can progress as they get older. The Mobile Boatshed runs several programs, each catering to different ages and abilities. For dates, times and cost, visit: theboatshed.net.au/paynesville/ Get in quick, as spaces fill up quickly!
Club House Boot Camp, Traralgon
Club House is a 'boot camp'-style school holiday program based in Traralgon that tailors its activities to children aged eight to 13 years, as well as eager six- and seven-year-olds. Footy drills, drawing techniques, bucket drumming and building motorised Lego machines are just some of the interactive, educational and interesting things your children can get up to. With two weeks of fun on offer this Easter break, visit clubhousebootcamp.com.au or email admin@clubhousebootcamp.com.au to find out more.
Bricks4Kidz has teamed up with Club House Boot Camp to teach kids aged 6-13 years how to build and create with Lego bricks. The Gippsland team will be running sessions throughout the two-week program.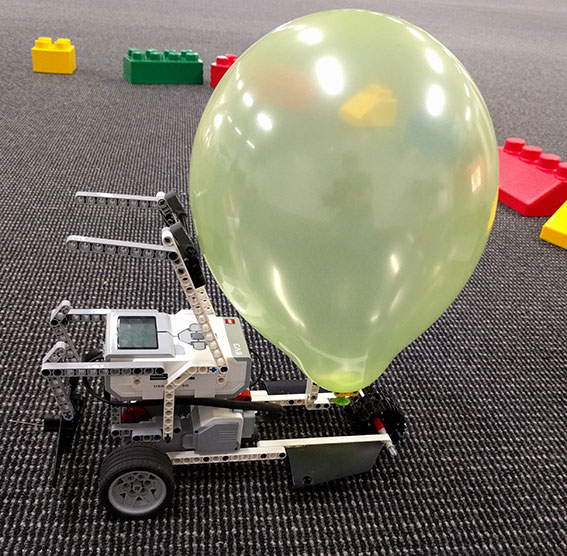 Vacation Care, Early Learning Centre Lakes Entrance
Primary school-aged children are treated to days of supervised activities and excursions at Lakes Entrance Early Learning Centre. A Diploma-qualified educator runs the centre's Vacation Care program, which offers 'lifelong learning' opportunities that enhance your child's social and communication skills. Offered between 6.30am-6.30pm, Vacation Care includes all meals as well as a dedicated room and facilities. Phone 5155 2566 or email lakesentrance@learnatelc.com.au for more details.
Vacation Care, Gumnuts Early Learning Centre Sale
If your little one is into arts and craft, sports and loves to meet kids from other schools, this holiday program could be the go. Gumnuts Early Learning Centre runs a Vacation Care program from 8am until 6pm, Monday-Friday during the school holidays. An Easter extravaganza; Commonwealth Games-inspired activities; gym excursion; teddy bear picnic and scavenger hunt are among just some of the events planned for this Easter break. To book a place for your child, phone 5144 6952 or email gumnutselc@netspace.net.au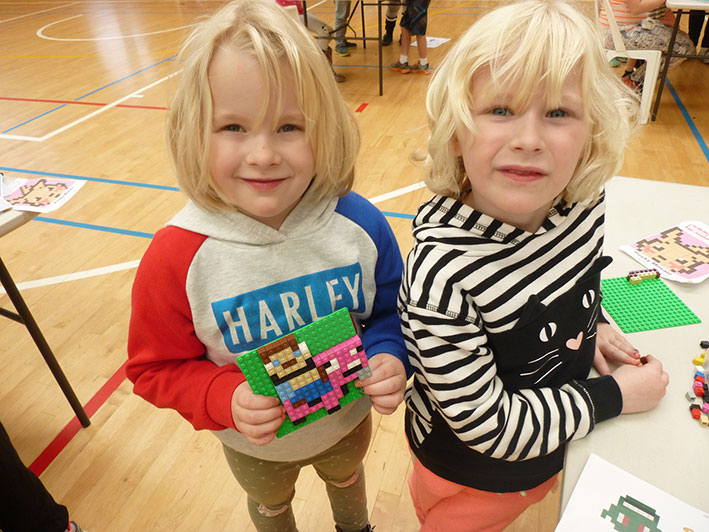 School Holiday Program, Moe
Arts and craft, tinkering, cooking, science, maths and play-based activities will be on offer at Moe P.L.A.C.E this Easter break. From April 3-13, school-aged children can take to the Ted Summerton Reserve stadium between 8am-6pm and join in on the fun while making new friends. A trip to Warragul cinemas, Wyncity Bowling, Latrobe Regional Gallery and the Sale Botanical Gardens are also on the cards. To register for this safe and welcoming program, visit latrobe.vic.gov.au
YMCA School Holiday Program, Drouin
Each day is different at Bellbird Park Indoor Centre during the school holidays when kids aged five to 12 years can join in on some holiday fun. Sports and other physical activities, crafts, puzzles, reading, movies and Wii games are all on offer at the YMCA venue, which welcomes youngsters of all abilities and needs. You can either book your child in for a full week of fun or only on the days you're working. Phone Miriam Beeby on 5623 4017 or email miriam.beeby@ymca.org.au for more information or to book.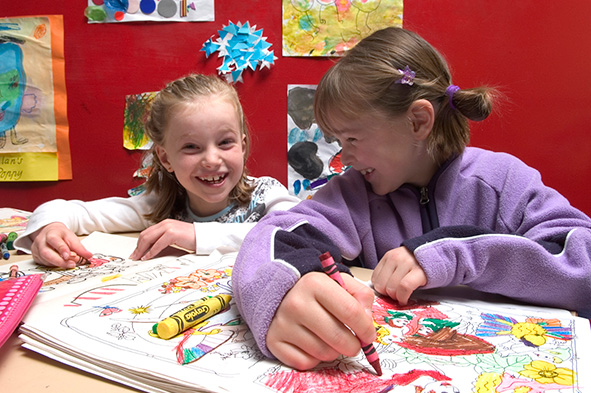 Two girls drawing and laughing
Just in case you do manage to get a couple of days off to spend with the littlies, why not explore the region and take part in these family fun events?
Fascinating Science at Nobbies Centre – 30 March-15 April (Phillip Island)
Questacon's travelling exhibition, 'Fascinating Science', will take to the Antarctic Journey, Nobbies Centre with lots of hands-on activities for families. From music with milk bottles to optical illusions, the interactive science display is sure to be exciting and educational. Visit penguins.org.au for the details.
Farm World, Lardner Park – 12-15 April (Lardner)
Widely regarded as Victoria's largest premier regional agricultural event, Farm World also offers a great family day out with food, beverages, animal nursery, pony rides, competitions, masses of retail shopping and much more on offer. Visit lardnerpark.com.au for more information.
East Gippsland Food, Wine and Beer Festival  – 8 April (Bairnsdale)
Plenty of local food on offer combined with free jumping castles, a petting zoo and roving performers makes for a great family day out. Head to eastgippslandfoodwinebeerfestival.com.au to find out more.
Watch BABE as a family – 12 April (Traralgon)
Head to the theatre with your little ones in tow and watch an iconic Australian movie. Latrobe Performing Arts Centre is screening BABE, the movie about the little piglet that could. The free broadcast is on at 11am on 12 April at Little Theatre, Traralgon. For tickets, phone 5176 3333 or visit latrobe.vic.gov.au
Grantville Adventure Expo – 15 April (Grantville)
Think all things adventure with the bonus of activities for the kids – Grantville Adventure Expo has something for everyone. To find out more about the market and trade stalls, live music and children's entertainment, search for 'Grantville Adventure Expo' on Facebook.