It's the start of a brand new year so why not mix it up with your exercise and try something completely out-there?
We've gone on the hunt and found the newest, coolest, and most out-there exercise classes, so you can challenge yourself in 2018.
So get your activewear on and fill up your drink bottles, it's time to work up a sweat!
1. Anti-gravity yoga - Embrace fitness & wellbeing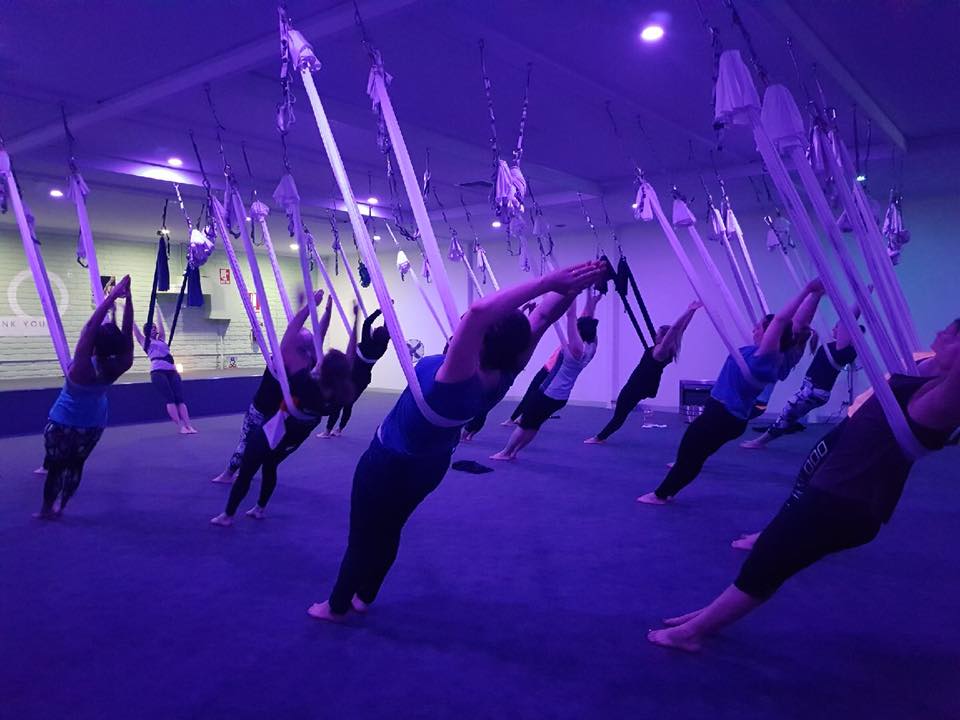 Image courtesy Embrace fitness & wellbeing
Antigravity Yoga at Embrace Fitness and Wellbeing is a truly unique experience. It allows you to practice yoga poses with the full support of a hammock that is suspended from the ceiling. People of all levels of ability and experience can participate, and the instructors provide you with lots of alternatives and modifications to suit you and what feels right for your body on the day.
This type of yoga is designed to increase your fitness and wellbeing while decompressing the spine, aligning the body from head to toe, and stretching and strengthening your muscles. They even have a 7 day free trial. What's not to love?
Where: 59 Chickerell St, Morwell VIC 3840
For bookings and enquiries: 03 5134 4591 or head to Embrace
2. Salty yoga - Buoyant Sea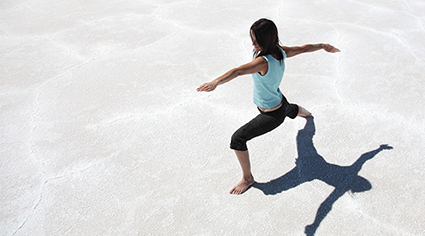 Image courtesy Buoyant Sea
Salty Yoga takes place in a salt room. It is a unique yoga class with specific poses that focus on developing strength, flexibility and bringing awareness to your breath.
You will emerge from the class feeling amazing fresh and rejuvenated.
Where: 2/118 North Road, Warragul VIC 3820
For bookings and enquiries: 03 5622 1847or head to Buoyant Sea
3. Aerial Hoop - Physipoles Studio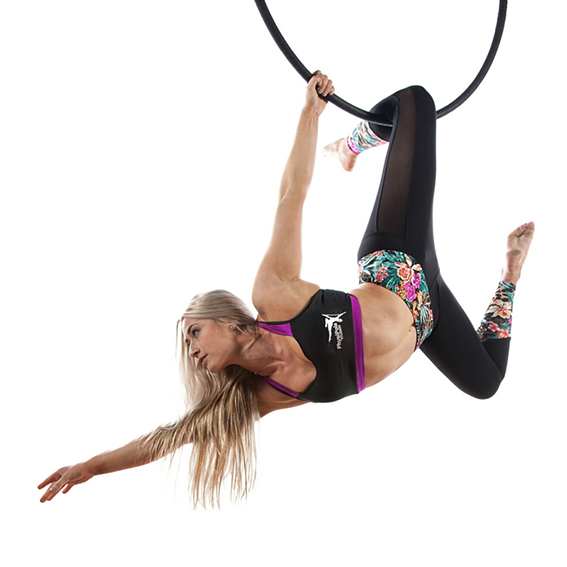 Image courtesy Physipoles Studio
If you wanted to join the circus when you were a kid then these classes are for you! Enjoy learning fun and interesting tricks on an aerial hoop while getting a workout at the same time! Each class you'll learn new routines. As your fitness, strength and flexibility increases, so does the level of the workout.
Where: 4/29-31 Eastern Rd, Traralgon VIC
For bookings and enquiries: 0432 573 914 or head to Physipole Studios
4. Adult dance classes – Leaps and Bounds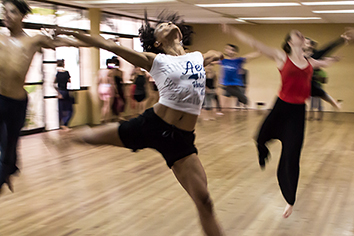 If you like to dance, used to dance or have always wanted to, then these classes are for you. Try your hand at burlesque or belly dancing, ballet, tap, jazz or even hip-hop. All unique in their own way but will have you sweating in no time.
No experience needed, all abilities are welcome, so get your dancing shoes on and dance yourself into shape.
Where: Level 1, 126 Raymond Street, Sale VIC 3850
For bookings and enquiries: 03 5144 5744 or head to Leaps and Bounds
5. Deep Water Running – Aqua Energy

If you've always wanted to be a runner but never had the time or energy for it, you might like to give this a go. Deep water running is essentially just that, running in deep water. The simulation of running while being suspended in deep water by the use of a floatation belt is something different, to say the least. It is great for anyone wanting cardiovascular training and muscle conditioning. Deep water running takes the pressure off your knee joints. Get your togs on and get ready to run your heart out.
Where: Brayakoloong Close, Sale VIC
For bookings and enquiries: 03 5142 3700 or head to Aqua Energy
6. RPM indoor cycling – Voyage Fitness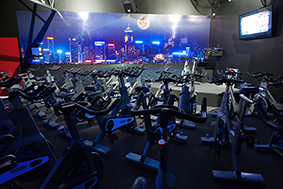 We often see Hollywood's best partaking in Spin Cycle classes and now you can too. Voyage fitness in Warragul offers a private spin studio, with many Spin classes per week. They also have virtual Spin, which means you can jump in and do your own class anytime, any day! So pull out those dusty lyrca leggings from the back of your closet and make your way down for one of these intensely energetic classes.
Where: 243 Albert Road, Warragul, VIC 3820
For bookings and enquiries: 03 5623 1455 or head to Voyage Fitness
2018 is the perfect time to push beyond your comfort zone and try new things. Who knows, you may even surprise yourself and find your new favourite form of exercise.