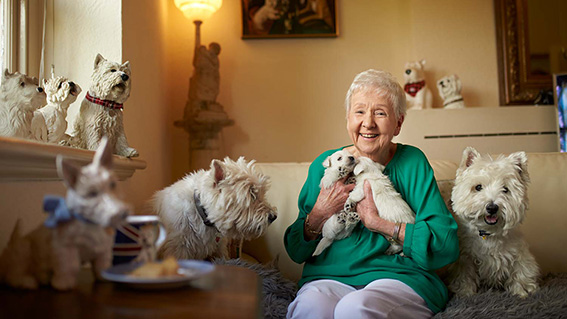 Perhaps you're struggling to keep the garden from going wild, or you're having trouble getting down to the shops. Maybe you could use a hand getting ready each day. If this sounds familiar, a home care package may provide the help you need.
Here are the steps you need to take to apply for a home care package:
Ask yourself how you're going
Register with My Aged Care
Organise an assessment with a healthcare professional
Receive a letter from My Aged Care
How to apply for a home care package
Feeling overwhelmed?
With so many options available, navigating the aged care system can feel overwhelming. The best place to start may be as simple as having a chat with one of our Home Care Package consultants on 1800 242 696. They live and breathe aged care services, and can cut through jargon and complexity. They will guide you through your options and help you plan your next steps, including how to apply for a home care package through My Aged Care.
Request a call today at a time that suits you.